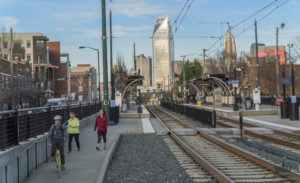 For decades Charlotte has been known as a banking hub…but our identity is now quickly expanding into the technology sector.
Red Ventures, a Charlotte-based digital marketing company was recently valued at $1 billion. Tech startups are being formed and funded almost weekly here in the Queen city (Charlotte-based Socialtopias raised $4.2 million, and Map Anything raised $7.3 million), and Time Magazine recently ranked two local Charlotteans among the top 30 most influential people on the internet.
According to Charlotte's top tech recruiting firm Vaco, unemployment has fallen to a 17 year low of 4.1 percent in Charlotte, while hiring continues to rise.
"Charlotte is the perfect size city – it's clean and safe with unique neighborhoods and thriving communities for newcomers," noted Jonah Dimeo, Sr. Director, Technology Talent Solutions. He noted that CyberSecurity, Application Development, and Analytics are the currently the fastest growing tech positions in Charlotte.
You can browse available tech positions here.
Comments
comments