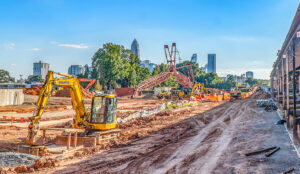 As the need for housing deepens, converting old buildings to apartments is gaining ground across the country, outpacing new apartment construction. And it looks like there's no stop for adaptive reuse projects, with more than 70,000 converted apartments expected in the next several years.
Charlotte is at the forefront of this increasingly popular trend with more than 1,500 apartments projected to be converted, outshining former adaptive reuse hotspots like Brooklyn and Manhattan.
Here's what you should know about apartment conversions in Charlotte:
1,668 apartments are expected to be created in the next few years

 through conversions, which is the 5

th

 highest number nationwide.

In line with the statewide trend, 

factories are the primary source of future apartment conversions

 in Charlotte, followed by hotels and office buildings. More precisely, 885 factories, 233 hotels and 550 office buildings will take on a new life in the coming years through adaptive reuse.

In 2021-2021 the number of converted apartments in Charlotte increased by 61%, 

compared to the pre-pandemic years.

 

There were 149 apartments

 

created through conversion in 2018-2019, while 240 entered the market in 2020 and 2021 combined.

All the converted apartments between 2020 and 2021 are former hotels

,

 while office buildings remain the dominant building type to adapt nationwide.
"Existing building architecture is the critical starting point. Not all buildings are equally threatened by the work-from-home revolution. Larger office buildings in abandoned central business districts are better suited to conversion than the often smaller office complexes distributed around the suburbs," said Doug Ressler, manager of business intelligence at Yardi Matrix.
Curious to see how much adaptive reuse has grown in recent years and what other U.S. cities stand out for the most converted apartments during this time range? You can read the full report here.
Comments
comments