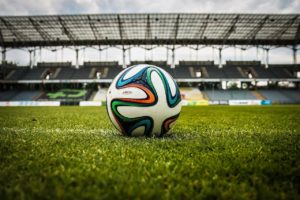 Soccer fans from Charlotte, North Carolina will have a special interest in this season's Major League Soccer as the area now has a team to call its own. Charlotte FC is a MLS expansion team with high hopes for the year ahead. Playing at the Bank of America Stadium with a 40,000 capacity, owner David Tepper seems determined to make an impact in the competition. He has seen many new MLS sides create lots of hype, only to fall flat when the going gets tough. For more on this read David Beckham's Inter Miami project so far. Will Charlotte FC prove to be another flop? Locals certainly hope not.
Managed by Miguel Angel Ramirez, CLTFC have been added to the Eastern Conference for their debut season this year but avid fans of soccer in the United States are at a loss as to what to expect from this side. Yes, their construction process has been inspiring and the size of the stadium chosen for their home matches suggests backers are predicting big crowds and plenty of successful nights. Will Charlotte be a firework, exploding onto MLS and lighting up the night sky or will they prove to be just another damp squib, promising much but producing little by way of entertainment.
Everyone is interested to see just how Charlotte performs this year and there has been a flurry of activity in the pre-season betting. From the sportsbooks of Las Vegas to the sports betting sites in Canada, the leading apps offer bets on how Charlotte will perform and how the MLS will play out. You can back Charlotte to win the Eastern Conference, The MLS Cup or even just their first competitive match. There's lots to get excited about.
In this article, we explain the different ways you can gamble on Charlotte FC this season and provide information on how you can land a free bet on soccer. The upcoming MLS season promises to be the most exciting in history with more teams, more games and more goals scored. Let's look at some examples of how you can gamble on the action. Live soccer is a treat for sports fans but you can ramp up your interest in the big match further by placing a bet on the outcome.
Google Images Creative Commons Licences
Outright betting
Pre-season is the perfect time to make an outright bet on the MLS campaign and it's often when you will find the best odds, especially if backing one of the favourites. Before game one of the season you can make your predictions on what lies ahead. Bet on the team you expect to win the MLS Cup, the Eastern Conference or Western Conference. 
You can bet on teams to be successful or players to enjoy success. This includes the top goalscorer, player of the year, goal of the year, young player of the year. The best bookies roll out the red carpet for outright bettors, giving plenty to catch your eye and give backers a long-term interest.
Match betting
If you are looking for a quicker turnaround you can wager on individual matches rather than the MLS season. Backing the outright markets keeps you entertained for much of the calendar year but when betting on a match you are making a prediction that will prove to be correct or wrong within 90 minutes.
There are lots of exciting betting markets attached to each match from MLS, including every fixture involving Charlotte FC. The simplest form of soccer betting is the match winner market. Pick a team to win the game and you have a one in three chance of being correct with your pick going against the opposing team and the draw. Other popular markets include first goalscorer, handicap, correct score, both teams to score and more.
Get a free bet
To get a free bet you must create a new account with a licensed and regulated online sportsbook that is legal in your region. If betting isn't legal in your area you must travel to the nearest state that offers legal betting. Create an account, make your first deposit and place a bet on sports. When your first wager has a result, the free bet due will be added to your account balance.
Comments
comments