Yesterday afternoon, 4 "heavily armed" suspects stormed a PNC Bank, robbed the tellers, and escaped out the front of the building.
Local police responded quickly and a gunfight ensued in front of the bank at 707 N. Chestnut St. in Lumberton, NC
The Charlotte FBI just sent out a press release asking for the public's help in finding the suspects;
Help the Lumberton Police Department and the #FBI locate 4 suspects wanted for a bank robbery. Manhunt is underway. https://t.co/1ys0dL7u2j

— FBI Charlotte (@FBICharlotte) January 24, 2018
"Immediately following the robbery responding Lumberton Police Department officers spotted the suspects fleeing the area in a Grey Saturn car.  Officers pursued the vehicle out of city limits. During the case, the suspects fired at officers multiple times. The suspects stopped their vehicle, fired additional shots at officers and exited the vehicle in different spots along Old Whiteville Road in both Robeson and Columbus Counties," according to the press release.
No officers were injured. It's unclear if any of the suspects were hit.
"The suspects are still at large at this time," FBI officials said today. "All four suspects appear in the surveillance photos to be white men. However, each suspect wore full head masks and wore long sleeve shirts, so their races are undetermined at this time."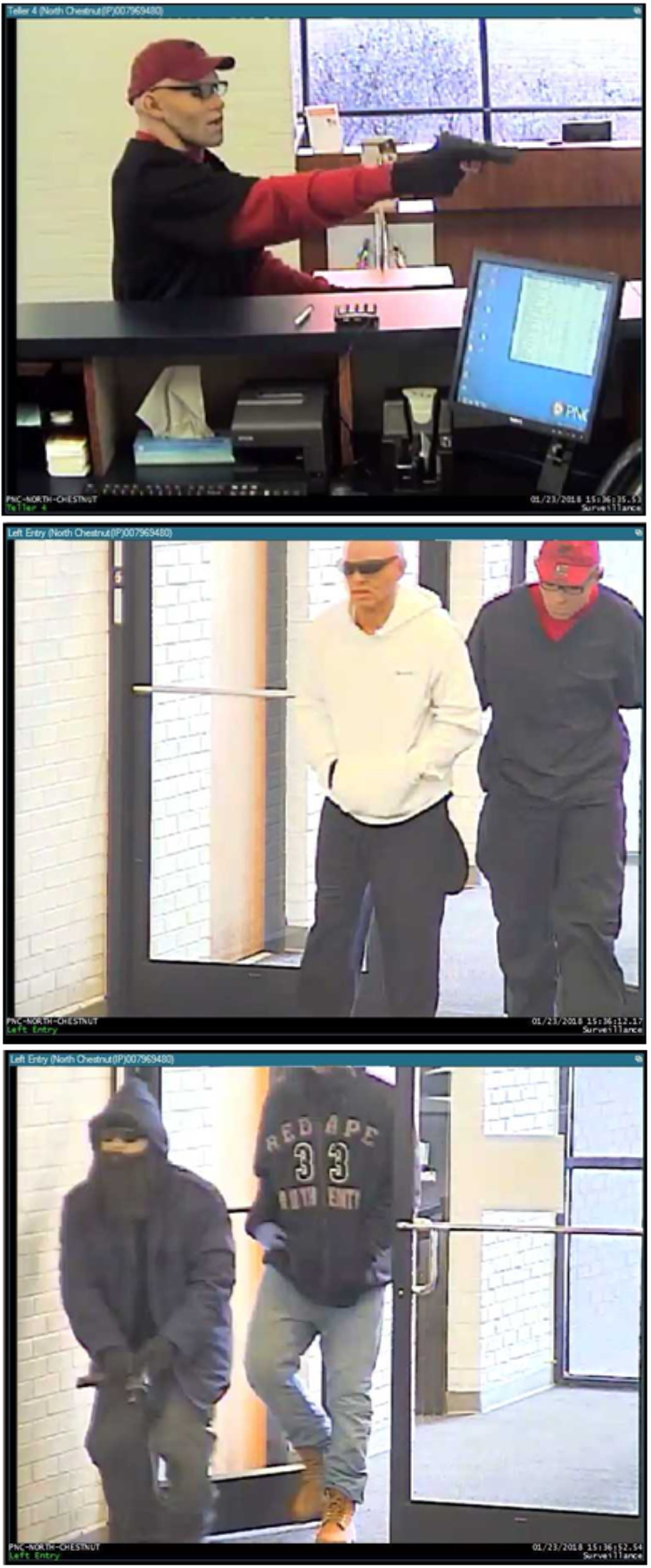 The FBI joined multiple state and local law enforcement agencies to scour the woods last night to look for the suspects.
No one at the bank was injured and the men got away with an undisclosed amount of money. The men should be considered armed and dangerous, FBI officials said.
If you think you've seen these men or anything suspicious, please call 911 or Lumberton Police at 910-671-3846.
Comments
comments