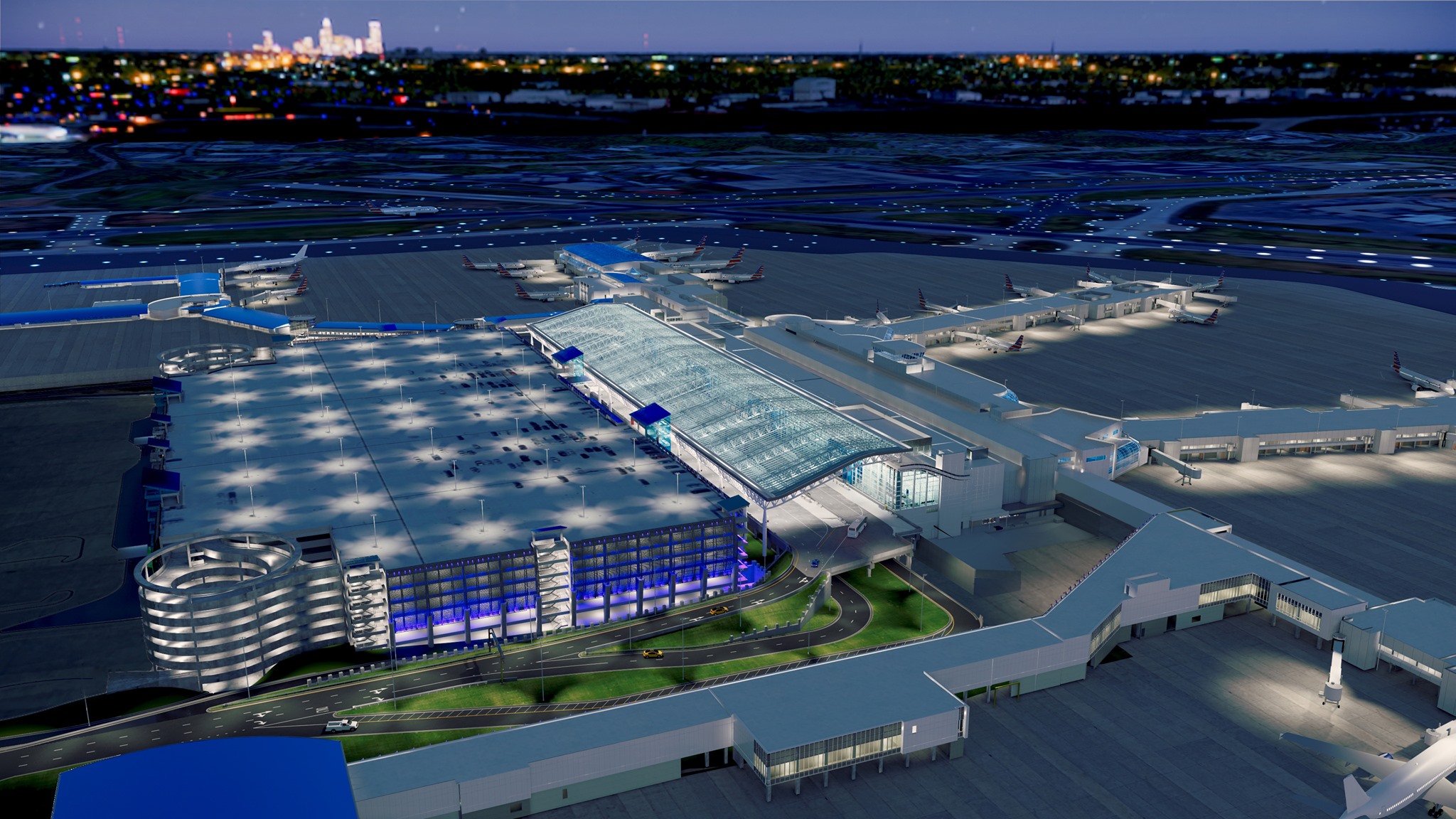 Today the Charlotte Douglas International Airport broke ground their largest project in the airport's history – a $600 million, 366,000 square foot expansion of their terminal lobby.
The massive new project will take approximately 5-6 years to complete and will be constructed in 6 progressive phases, according to a press release.
The City of Charlotte Government Facebook page posted the following video showing the transformation through all 6 phases;
The new terminal will include high-tech ticket counters, 8 massive art pieces, 5 additional concession spaces, more seating and charging stations, and a consolidation of the current 5 security checkpoints into 3 larger checkpoints with automated screening lanes.
The new terminal project is part of the much larger $2.5 billion+ 'Destination CLT' investment plan for the expansion of the airport that fist started back in 2015.
"The Airport has been preparing for years to begin construction of the Terminal Lobby Expansion," said Aviation Director/CEO Brent Cagle. "We began in 2013 with the removal of the original Hourly Decks to build the new roadway and make room for the expansion. Now that we've broken ground, we're excited to start a project that will go above and beyond modernizing the terminal."
Charlotte Douglas has certainly come a long way from the small town airport it once was just a few decades ago (here's what the Charlotte Douglas Airport looked like in the 70s).
What do you think about the new project?
Comments
comments