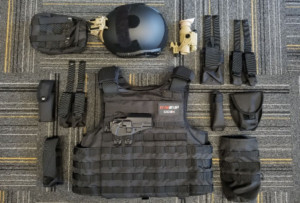 Last night, The Charlotte City Council approved a new plan to spend over $500,000 in body armor for Charlotte's firefighters.
The city will now invest in about 400 new armored vests, shields, and helmets for all on-duty firefighters.
The proposed plan came as more pressure was put on city leaders by the National Fire Protection Association and other groups to adequately protect all firefighters in light of the recent increase in active-shooter scenarios and armed domestic dispute situations.
Last year, Charlotte firefighters responded to at least 17 incidents involving firearms, and as our population grows, that number is only expected to increase.
What do you think of the new plan? 
Comments
comments