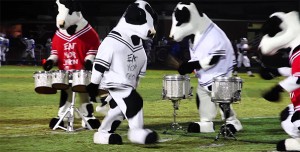 Charlotte-area Chick-fil-A restaurants will host a drive-up hiring day on Tuesday, July 13, 2021, from 3 to 6 p.m. Any applicant who visits a restaurant during the event will be provided with an application and interviewed onsite.
The Charlotte market spans 22 counties and includes 45 Chick-fil-A restaurants, each individually owned and operated by a local restaurant Operator. Each Operator in the Metro Charlotte area is committed to creating a positive, productive and inviting work environment intended to inspire people to bring their experiences, creativity and enthusiasm to their jobs every day.
Chick-fil-A is known for hiring, developing and retaining top talent, providing a positive work environment for people of all ages and backgrounds. Working in a Chick-fil-A restaurant offers the opportunity for teamwork and leadership development in a fast-paced environment. Each Chick-fil-A restaurant offers competitive pay and benefits, opportunities for leadership growth, college scholarships and hands-on training and mentoring by the restaurant owner.
"We are extremely excited to welcome new Team Members to the Charlotte Chick-fil-A team," said Justin Riddle, local restaurant Operator of Chick-fil-A Arboretum. "We invite all job hunters to come out and learn more about the unique benefits we provide our Team Members."
For more information about the event, you can visit http://www.chickfilacareersclt.com.
Comments
comments