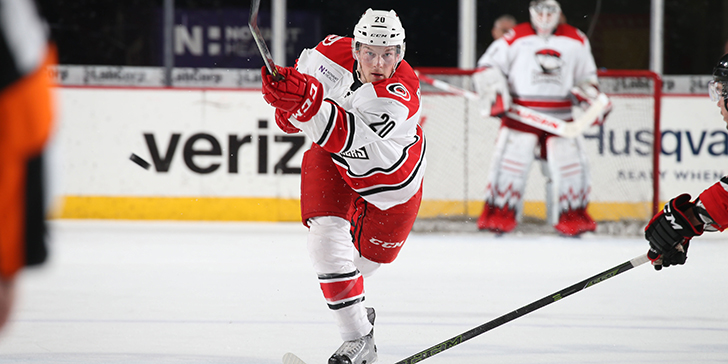 The Charlotte Checkers are currently one of the hottest teams in minor league hockey. The Queen City Team has now won 5 consecutive games and 11 out of their last 12, a truly epic run that's moved the Checkers into 3rd place in our division and 9th overall in the league – we now are on track to make our second straight appearance in the Calder Cup finals.
While we are now seeing ticket prices jump up here in Charlotte, the Checkers' success is also having a big impact on the odds of the Carolina Hurricanes success as well.
Success in the minor leagues virtually always trickles up to our major league team. In addition to the players that the Hurricanes call up, the culture and expectations also rise to the majors.
Charlotte Coach Mike Vellucci has been building a culture of winning that's very similar to what Rod has created in Raleigh – a culture of hard work, dedication, and winning. Players moving up or down will find a very similar successful environment.
With a number of Checkers now slated to move up to the big leagues next season, the trickle up effect will likely only intensify…possibly even resulting in a Carolina Stanley Cup.
Its been a long time coming, but hockey success in the Carolinas looks like it's here for the long haul.
Comments
comments