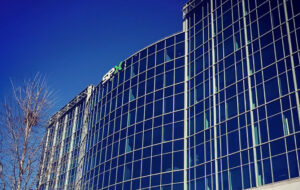 Charlotte-based SPX Flow Inc has just announced that they will be bought out for $3.8 billion in cash by private equity firm Lone Star Funds. The deal will essentially take the publicly traded corporation private, paying shareholders $86.50 per share.
According to a press release from the company, the sale was "unanimously approved by the SPX FLOW Board of Directors and is expected to close in H1 2022". It will now be suspending all payment of its quarterly dividend, effective immediately.
"This acquisition is consistent with Lone Star's strategy to invest in businesses with substantial runway for growth. We have great respect for SPX FLOW's talented employees and their commitment to innovation and serving customers. We look forward to working with Marc and the entire team to help advance SPX FLOW's strategy and capture the opportunities ahead," said Donald Quintin, President of Lone Star Opportunity Funds.
We are excited to announce that we've entered into an agreement to be acquired by Lone Star Funds. This is a change in ownership but not a change in strategy. We look forward to working together to support our customers and grow the business.https://t.co/2TkrDy00e2 pic.twitter.com/QKBP2twRI0

— SPX FLOW (@SPXFLOW) December 13, 2021
Lone Star plans on keeping SPX's headquarters in Ballantyne, where the company currently employs 130 workers.
Comments
comments