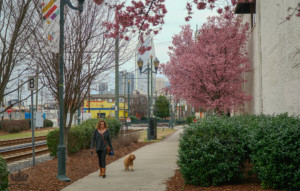 The City of Charlotte and Mecklenburg County have just launched a city-wide survey to see what improvements and additions should be made first.
They've asked us to help distribute an online survey, which will be used to determine what areas they will focus on first.
The city noted, "We want to know what our community's residents think is most important for the overall well-being of the city and their individual neighborhoods. Please take a few minutes to complete this survey to help us identify the issues and factors that matter most to you. This survey will help us design future strategic plans, helping align our work to what is important to our residents."
You can take the survey here – http://bit.ly/CLTResidentSurvey
What are the top 3 things you think Charlotte should focus on improving first?
Comments
comments