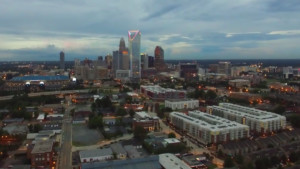 After what seemed like endless construction growth on apartment complexes all over the Charlotte region, growth is finally expected to start slowing down.
RentCafe.com released a new study that examines both national and local trends in the growth of new developments. According to the report, construction slowed down in 2018, with an estimated 283,000 new units completed – 11% less than the year before on a national level, and 5,169 new units completed in Charlotte – 21% less than the year before.
"Despite this slowdown, the past three years' total deliveries are projected to pass the 900K mark by the end of this year – the highest since the mid-'80s. Even though construction has helped with the supply, the number of renters is still on the rise, so developers will have to keep up with the demand," the report also noted.
Construction plans may start to heat back up in the coming months, however, as the occupancy rate in Charlotte city is now at 95%, and the average rent increased by 4.6% Y-o-Y, hitting an all-time high of $1,187.
What do you think the future of Charlotte apartment development looks like?
Comments
comments