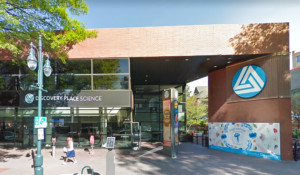 Celebrate your love for the Tarheel State this Friday with specially featured state symbols, products and accomplishments at Discovery Place Science.
Science on the Rocks: Sweet Carolina will take place at the Museum from 5-9 p.m. on November 15. Guests will revel alongside fan favorite Sir Purr, design paper airplanes at the First in Flight station, learn about homebrewing with award winners from Carolina Brewmasters and more.
Tickets for this adults-only event are $12 in advance and $14 at the door. Guests must be 21 or older.
For an additional $3, be transported to Cuba without leaving the Carolinas as you immerse yourself in our ¡Cuba! exhibition. Upgrade your Cuban experience by taking in CUBA in IMAX®, a film that transports audiences across breathtaking landscapes, under the ocean surface to iridescent reefs and into streets throbbing with music and dance in the heart of Havana.
Comments
comments