Pain reduction is one of the most popular CBD oil advantages, and it's one of the several reasons why more people are getting on the CBD wagon. We're not talking about heartbreaks here, but you may certainly try. CBD oil has also been shown to help with depressive symptoms. So, if you give it a go, it won't hurt. However, the role of CBD oil in pain relief is the topic of this paper.
You might wonder what kind of agony I'm talking about. Well, it's an excellent question, and it appears that you're eager to learn more about this subject. So, let's get into the details right now.
What is Cannabis Oil, and how does it work?
Cannabis oil is a cannabis-derived substance. Hemp and marijuana were two of the most common cannabis plants utilized in CBD extraction. We'll concentrate on CBD oil generated from industrial hemp in this post. CBD oil from this source, unlike marijuana, contains less than 0.3 percent THC (tetrahydrocannabinol). As a result, it lacks the psychoactive properties of THC and does not induce the "high" experience associated with high THC levels (25 percent -30 percent).
What Is CBD's Role in Pain Relief?
According to studies, CBD may be a healthy remedy for pain management. 
CBD has a different effect on the body than THC. According to a study published in Neurotherapeutics, cannabidiol (CBD) does not affect the ECS (endocannabinoid system). The endocannabinoid process is a complicated mechanism that controls sleep, pain, appetite, and immunological response. CBD suppresses or activates other substances found in the ECS rather than directly impacting it.
Cannabidiol (CBD), for example, prevents the body's absorption of anandamide, a pain-relieving chemical. As a result of the increased amount of anandamide inside the bloodstream, a person's pain level may be reduced.
CBD has also been proven in studies to lessen inflammation, leading to pain or aggravating pain sensations. Whether the discomfort is caused by swelling, a persistent health condition, or a specific disease, one point is certain: it has a significant impact on one's daily functioning.
In order to find the cheapest CBD products with top-notch components, there are a few things you should take into consideration. Look for products made from organic hemp to make sure that the plants used to make the products were not treated with pesticides or other harmful chemicals. Check if products are third-party tested and have the lab results. This means that an independent third-party laboratory has verified the potency and purity of CBD. Third, look for products with a certificate of analysis. This document provides detailed information about the cannabinoid content of the oil, as well as any contaminants that may be present.
To make matters worse, over-the-counter pain medicines, narcotics, opioids, and other anti-inflammatory medications all have side effects. Traditional pharmaceuticals have various side effects, including liver failure, cardiovascular damage, anxiety, addiction, and more.
CBD's Effects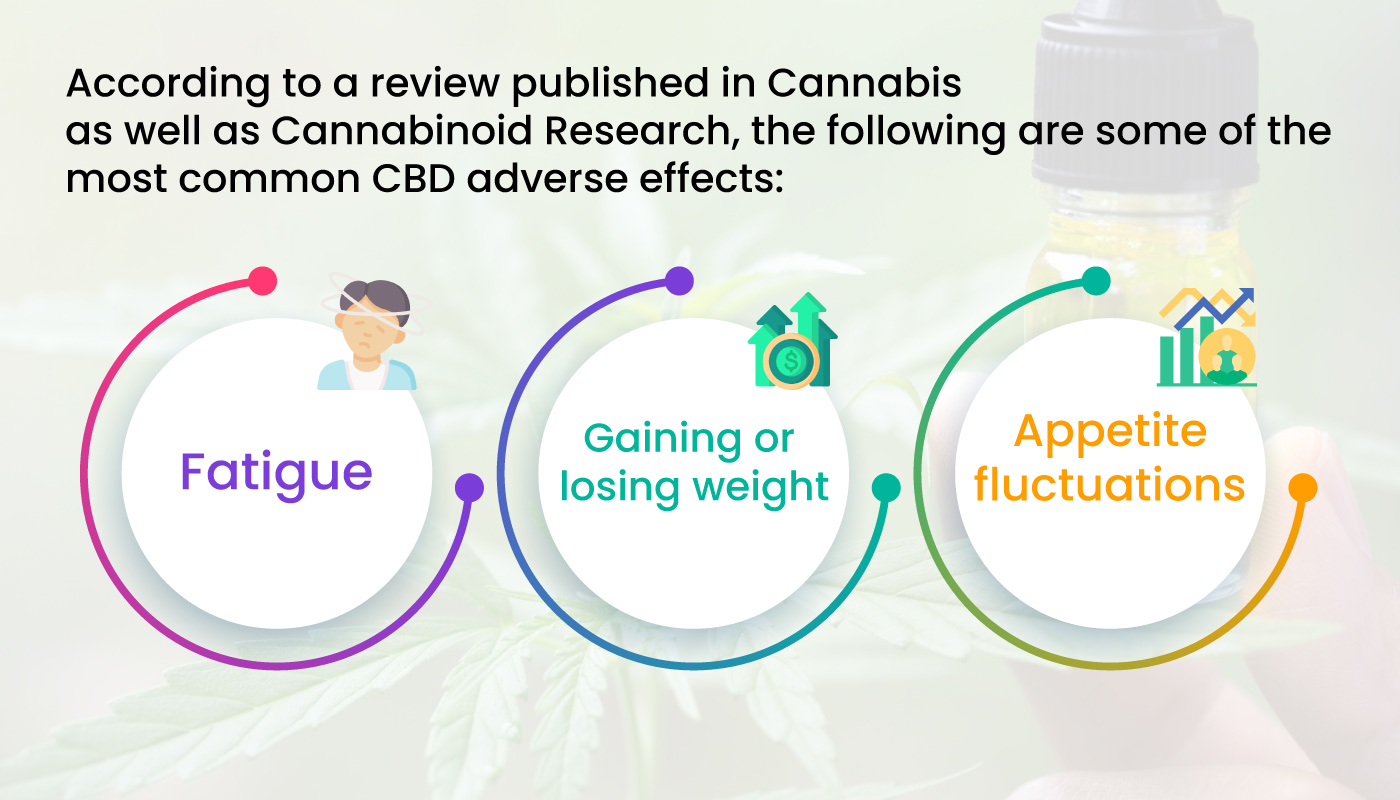 When CBD is mixed with THC, it may cause other adverse effects. Anxiety, trouble concentrating, dizziness, sore throat, lower blood pressure, nausea, & vomiting are some of the symptoms. In persons with Parkinson's disease, excessive doses of CBD may exacerbate muscle tremors and movements.
There are currently only a few studies concentrating on the effects of CBD on humans. As a result, that may be why we can't locate much information on it. In the interim, before using any CBD-containing products, it is advised to seek medical counsel. Of course, it's critical to monitor CBD's effects on our bodies because various people may react differently to it. "One man's garbage could be another man's treasure," as the saying goes.
Precautions for Safety
Aside from the lack of research on CBD's adverse effects, many CBD-containing products are also unregulated. Content inconsistencies can also be seen in some items. Furthermore, some may have significant levels of the psychotropic component THC, and cannabidiol concentrations may vary. As a result, we cannot emphasize enough the necessity of reading labels and learning more about the seller's reliability.
CBD and Drug Interactions
CBD has also been observed to interact with benzodiazepines, phenobarbital, morphine, fentanyl, theophylline, progesterone, clozapine, warfarin, antibiotics, and nonsteroidal anti-inflammatory drugs (NSAIDs). CBD can also increase the serum concentrations — the quantity of medication in your blood — of various pharmaceuticals, including antihistamines, antidepressants, antiretrovirals, beta-blockers, as well as calcium channel blockers, according to the District of Columbia Department of Health.
It's worth noting, however, that these interactions are primarily dependent on the drug's dosage and the sort of CBD product you're using. "If the quantity of CBD is high enough, it may impede the action of those enzymes, so you will get more of the other drug entering into your system," says Yasmin Hurd, a CBD researcher and head of the Addiction Institute just at Icahn School of Medicine at Mount Sinai.
A small amount of CBD has no discernible influence on how the body works other drugs. Unfortunately, there hasn't been enough research done to determine what level of CBD is regarded as safe.
Comments
comments