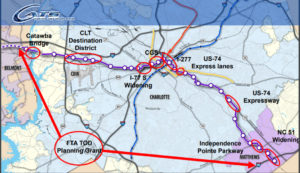 This week, the Charlotte Area Transit System (CATS) will be holding a series of public meetings to hear feedback on the proposed new LYNX Silver Line Light Rail expansion.
The new line would stretch a total of 29-mile and include 29 stations along the route from the City of Belmont in Gaston County, through Uptown Charlotte and down into Union County.
CATS is asking residents living near the proposed stations to "join any of the community meetings to learn more about the planned Silver Line Station areas, and provide your feedback on what you'd like to see in the station areas".
Here are the upcoming meeting dates and locations:
July 12 – Belmont Point Church: 6700 Wilkinson Blvd, Belmont NC 28012
July 13 – Hygge West: 2128 Remount Road, Charlotte NC 28208
July 15 – Romare Bearden Park: 300 S Church St, Charlotte NC 28202
July 20 – Bojangles Coliseum: 2700 E Independence Blvd, Charlotte NC 28205
July 21 – Independence Regional Library: 6000 Conference Drive, Charlotte NC 28212
July 22 – Matthews Town Green: 232 Matthews Station St, Matthews NC 28105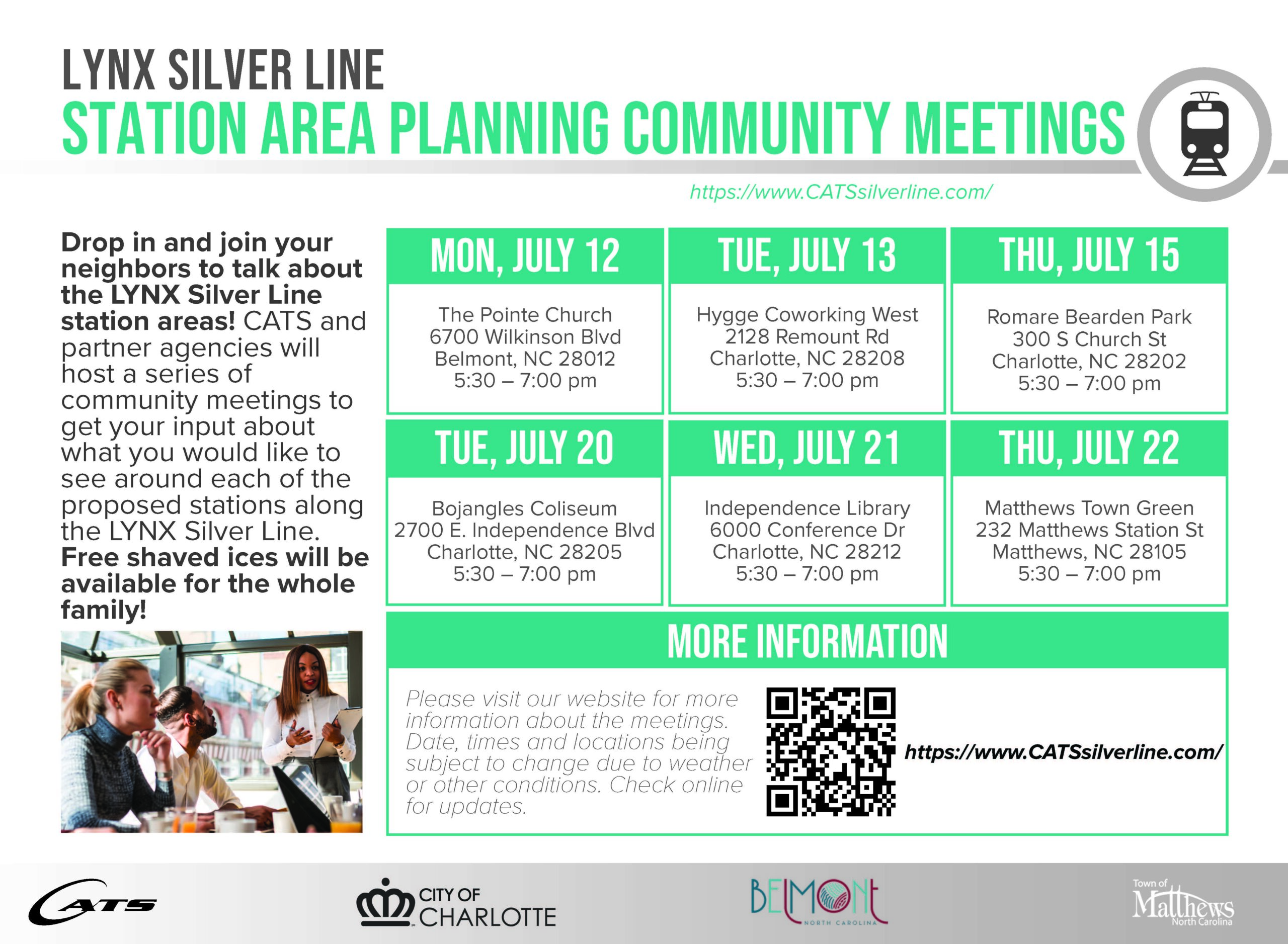 Comments
comments