The city of Charlotte is about to hold a series of virtual meetings to receive public feedback about a proposed Light Rail extension from Uptown Charlotte into Gastonia.
CATS leaders are currently weighing the pros and cons of building the next line down to Matthews (LYNX Silver Line), or to the airport and eventually to Gaston County.
According to Belmont city manager Adrian Miller, there are now 65,000 vehicles traveling between Mecklenburg and Gaston Counties every day, which often results in traffic backups on I-85.
Jason Lawrence, a project manager with CATS said the project would likely take 10 to 12 years to build. He also noted that financing hasn't yet been identified. The several billions of dollars in funding would likely come from a combination of local, state and federal taxes.
Here are the upcoming virtual meetings: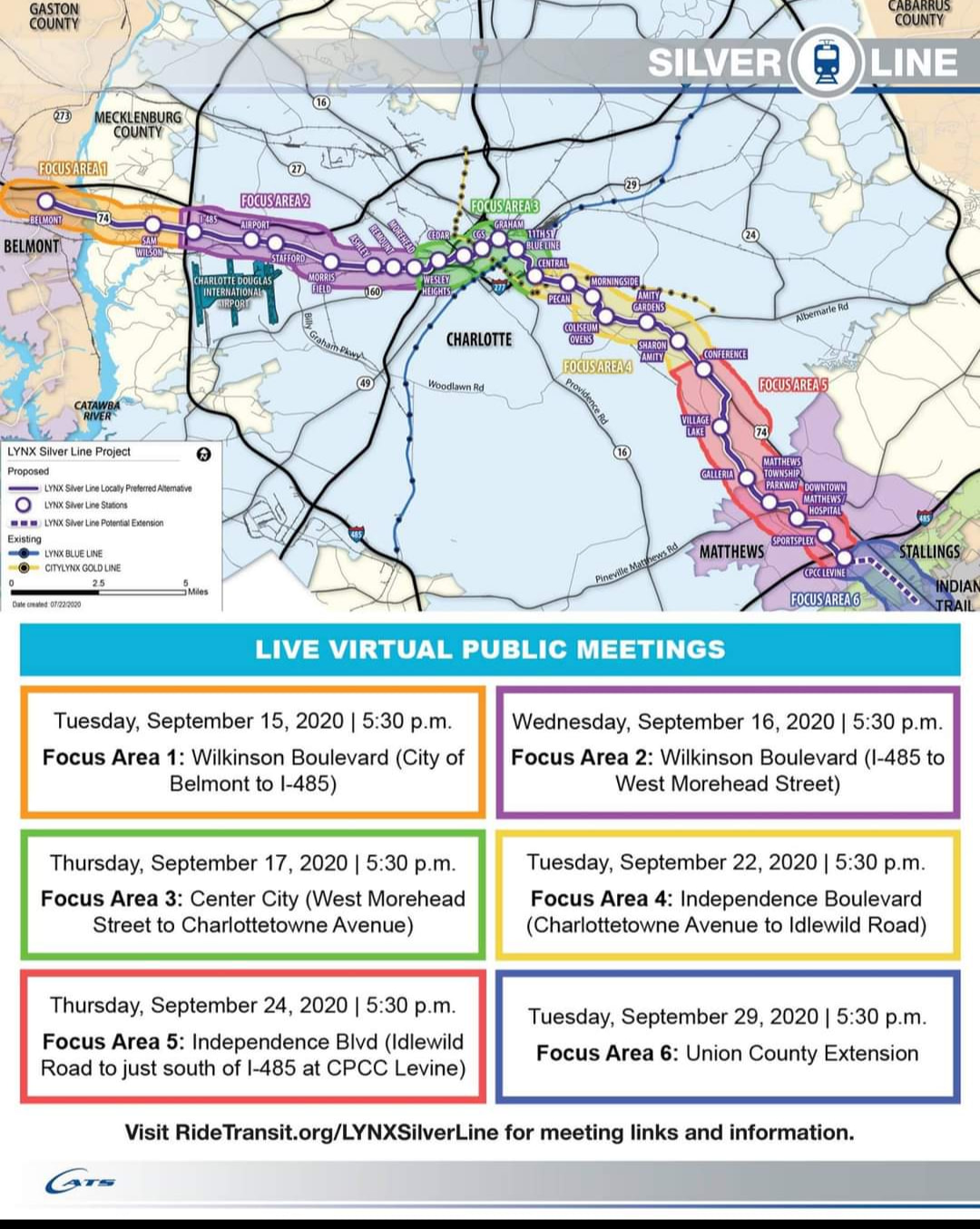 What are your thoughts about a light rail line to Gaston County?
Comments
comments