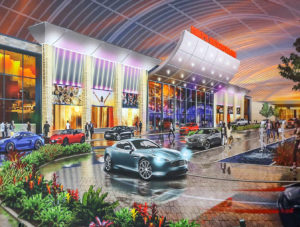 Have you ever wondered about where to find real money casinos in South Carolina? Is gambling legal in South Carolina?  In this article, we will discuss the state of gambling in South Carolina.
Historically, racing, not real money casinos were the first gambling fixtures in South Carolina. Diverse parts of the world placed bets on racehorses but the Conservative Movement later stopped this act after World War II. 
The 1970s saw the advent of real money casinos were a normal fixture at gas stations, bars, and restaurants across South Carolina. By 1999, video gambling took the state by storm with over 29,000 found at every street corner. 
However, this came to an abrupt pause in 1999, when it became tough regulating online or video gambling websites. Therefore, the legislature banned different forms of gambling. Very few forms of gambling are legally allowed in the State. Therefore, gambling is legal in South Carolina, with some restrictions.
Fast Forward to date, there are on-going reforms to assess the mistakes with the gambling regulations of the part and set towards legalizing most forms of gambling. Nevertheless, it is important to know which forms of gambling are allowed in South Carolina and reputable outlets you can use.
Types of Casinos in South Carolina
Poker, dog racing, slots, table games, social gambling, are illegal in South Carolina. Online gambling and Daily Fantasy Sports are not precisely specified but are considered unlawful in the state. Nevertheless, bear in mind that you must be over 21 years old to gamble in any form in the state. 
Therefore, South Carolina law only identifies three legal forms of gambling, bingo, state lottery, and raffles. 
Bingo:

Charitable organizations are allowed to use Bingo gambling to raise funds. Entries must be $3, $5 or $18 and should have only one winner. Organizers should also announce the price pool before the night of the game and it shouldn't be based on the price pool. Video bingo games are illegal. 

Lotteries & Raffles:

Lotteries are also allowed in the state and must be operated by the government. Proceeds from these events go to education. The lottery only allows traditional tickets to instant lotto and games. Keno games or video lotteries are not allowed.   

South Carolina Casino:

The only real money casinos allowed in South Carolina are on boats. You have to book a trip to be allowed to enjoy diverse forms of gambling from roulette, to table games, video poker, craps and slots on-board. Boarding fees cost about $7 on average. 
Where To Gamble In South Carolina
Casino Boats:

Big M Casino and SunCruze Aquacasino are the only cruise casinos allowed. You can find them at Little River Inlet, just north of Myrtle Beach. Nevertheless, note that these casino cruises are not also allowed to operate at the dock. They can only begin games after entering international waters. Cruise casinos you can use include Big M Casino and SunCruzAquacasino. 

Other Gambling spots:

You can also gamble at convenience stores that sell lottery tickets or visit the Catawba reservation, for high stakes bingo. Charities also from time to time offer bingo tickets.
Online South Carolina Casinos
It is possible to indulge in online gambling in South Carolina especially in the area of daily fantasy spots. The top three online casinos you can use in the state include:
Liberty Slots – Liberty slots has been open since 2011. They offer up to 100% match bonuses on your first three purchases, a 200% bonus on weekly specials amidst other exclusive offers. They equally have freeroll tournaments daily. 

Sloto Cash: Sloto Cash has been open since 2007. They offer diverse kinds of real money casino games; with access to unlimited cashback bonuses, daily loyalty rewards and a ViG Live Casino. 

El-Royale Casino: Ex-Royale Casino is known for its no maximum payout option on special offers. Signing up provides access to a 240% slot bonus on your first purchase.
Conclusion
Gambling is allowed in South Carolina, although there are several restrictions. Most people use lotteries and bingos offered by Charity organizations and the state government. However, the best way to enjoy real money casino games is by using casino cruise or online casino games in South Carolina.
Comments
comments