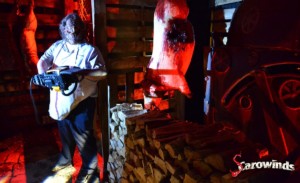 Carowinds theme park has just announced that they need to hire an entire army of zombies, ghosts, and masked creepers for their upcoming 'Army of Darkness' massacre.
The 2017 SCarowinds season is only a couple months away and the park is already in full preper mode (no pun intended).
Auditions to become part of their army will now be held Sundays and Thursdays from 5 p.m. to 8 p.m. now through October 2.
Carowinds staff commented that they're looking for "monsters" 16 years of age and up.
Apply first at carowinds.com, then you can addition at their main offices at 14523 Carowinds Blvd. in Charlotte.
The fright fest will start Friday, September 16 and go through October 30 on select nights.
Comments
comments