Carolinas HealthCare System is now using their new online appointments system for their 28 urgent care locations across the Charlotte region.
The new system will allow patients to make online reservations and skip the waiting room all-together;
You can schedule your appointment at anytime from your smartphones, tablets, or computer. Patients can check in and schedule appointments, allowing them to wait in convenient places – at home or in a coffee shop – instead of spending time in a waiting room with potentially contagious people. The app will then notify patients as their appointment approaches.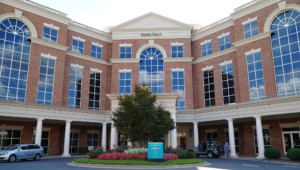 You can download the new Carolinas HealthCare System app here for appointments on phones and tablets, or go to CarolinashealthCare.org/urgentcare, from your computer.
"Through the new online reservation system, a parent tending to a sick child at home doesn't have to leave home until it's close to their urgent care reservation. Someone who's sick at work doesn't need to take time off to sit in an urgent care waiting room for hours. We're cutting down on inefficient uses of time and accommodating everyone's busy schedules while creating a more seamless experience for our urgent care patients," commented Steve Jones, the vice president of Carolinas HealthCare's urgent care division.
Comments
comments