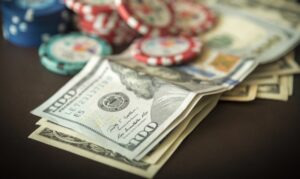 Globally, online gambling has taken over the casino sector.  To enjoy the online casino experience, all you need is an internet-connected device, no matter where you are in the world. Regardless, there are substantial differences between UK and US online casinos.
While both have benefited from online casinos in terms of revenue generation, both countries have different gambling laws and regulations. Gambling, for example, is controlled in the United Kingdom. In contrast, online casinos in the United States have some leeway.
This post will go over some of the distinctions between UK and US online casinos to help you get a better perspective. Let's get this party started!
Laws And Regulations
One of the major differences between the UK and US online casinos is the laws and regulations. For instance, online gambling is not a new concept in the UK. The Gambling Commission regulates gambling in the UK and was established in 2005. This was in response to the growing online casino culture; thus, all forms of gambling are legal in the UK.
The Gambling Commission is responsible for developing and enforcing gambling laws, issuing licenses to gamblers, and ensuring all adhere to the anti-money laundering regulations. Operators need to have a proper infrastructure, pay taxes, and meet several requirements to get a license. 
Moreover, the UK consists of four independent countries; England, Scotland, Wales, and Northern Ireland. Each can create and enforce its own rules and regulations. For instance, casinos are illegal in Northern Ireland.
In the United States, however, all types of gambling are neither legal nor regulated. Each state has its own set of rules and regulations for online casinos that it can enforce and this can be confusing for players. Some states, for example, permit online gambling while others do not. Furthermore, in the United States, you must be 21 to enter a casino, whereas, in the United Kingdom, the legal gambling age is 18.
Online Sports Betting
Although online sports betting is popular in both the United Kingdom and the United States, it is still a relatively new concept in the United States. Online betting has been legal in the United Kingdom since 2005, whereas it only started to become popular in the United States around 2019.
Despite the fact that US sports betting is still in its infancy, it is seeing tremendous growth and promise, leading to some states legalizing and regulating online sportsbooks.
Game Variety
Both US and UK online casinos take pride in offering a variety of alternatives to their consumers. There are a variety of themes to pick from, such as action, adventure, and arcade. There are also new game genres created just for online brands and cannot be found in land-based casinos.  
Casino software providers work hard to produce games that are appropriate for both the US and UK markets. They seek to cater to their players by developing games that are culturally appropriate.
Placing Bets
Another notable difference between the two countries is how the bets are placed. In the United Kingdom, the most frequent type of bet is based on a decimal odds scheme. This is where you put money down and if you win, you get your money back plus the odds' winnings. So, if you bet 1 pound on odds of 4/1, you would win 5 pounds (the stake plus winnings)
The Moneyline bet is a common bet in the United States. This provides odds on the favorite and underdog, denoted by a plus or minus sign. This is also related to the usage of handicaps, or spread bets, in which the favorite is deducted points in order to equal the bet with the underdog. This results in a more even bet. It has recently gained popularity in the United Kingdom as well.
Conclusion 
With the enormous growth in traffic to online gambling, analysts anticipate that states in the United States may be obliged to reevaluate their gaming licenses, potentially leading to a relaxation of the rigorous and stringent restrictions governing online gambling. So if you are thinking of playing online casino games, you should check out the laws and regulations of the country you will be playing in before joining up.
Comments
comments