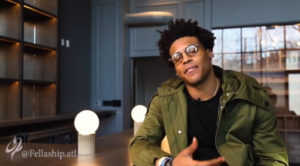 This coming June, MVP Quarterback Cam Newton will join forces with Overtime to launch a new 7-on-7 American football league.
"OT7", as the new league will be called, will be a 7-on-7 high-school-age football league for high-school-age players that aimed at taking what has typically been seen as a skill-development offshoot of the sport and turn it into its own national media property.
In an interview with CNBC, Cam Newton said, "there has been this untapped market in seven-on-seven for years. We've seen kids receive scholarship offers because of their seven-in-seven film." He added that OT7 would provide "kids the exposure from the visual content that they need. Whether you have five stars or no stars, we want to give you that platform that highlights your skill set."
Overtime — which launched the Overtime Elite basketball league last year — is now partnering with free-agent QB Cam Newton on a new 7-on-7 football league called OT7, designed to appeal to Next-Gen and college football fans. League launches in June.

— Adam Schefter (@AdamSchefter) March 29, 2022
The new OT7 league will include 24 teams playing 8 games each season and a playoff round to determine the league champion. The games will be played on 40-yard line segments of a standard 100-yard NFL field.
The games will run for 20 minutes each with no pads, and tackling is restricted. OT7 will allow one-hand touch for stoppage of play.
OT7 estimates that 500 to 700 athletes will take part in the first season.
Comments
comments