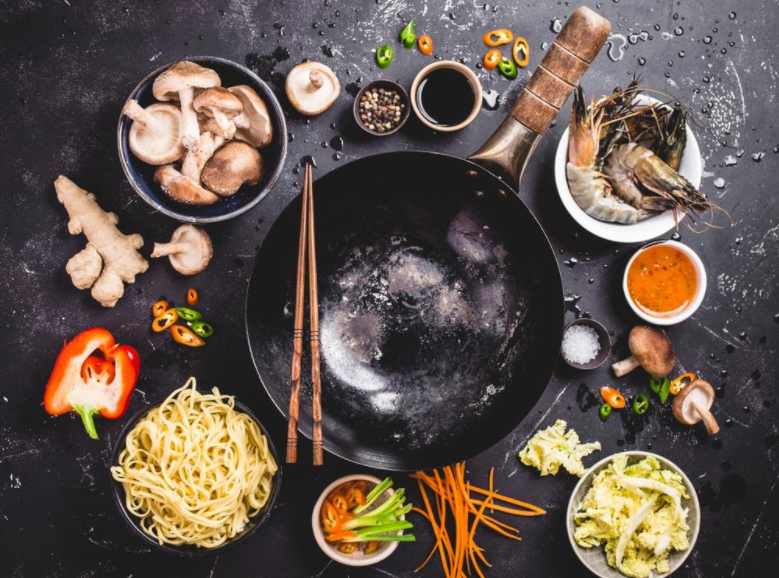 There are myriad ways to tell a compelling storyline that whisks you away to another world entirely. Theatre, art, literature are a few of the common mediums which come to mind. However, if you manage to find the right place, a plate of food can be all you need to embark on a sensory experience unlike any other.
Food can help us connect unlike anything else. Nothing beats sharing a mouthwatering dish with your loved ones, and fine dining takes this experience to another level. If you're a real foodie, you'll know the value of destination eating. With international meals, you are able to venture away from your usual routine and your tried-and-true restaurants and experience new foods in exotic places. 
Considering the wealth of options available worldwide, you may find it difficult to narrow down your choices. To help you get started, here are our top food picks for 2022!
The Park Grill, Gatlinburg
If you're on a trip to the stunning Smokey Mountains and the quaint Gatlinburg, you'll likely have much to do. From exploring the ancient mountains to Going River rafting, hiking and picnicking, you'll have your hands full. However, if you're an avid foodie, you'll also have to make time for the ultimate draw – the food. 
A trip to the Park Grill is essential if you want to experience delicious, rustic yet refined dinners at their best. Located right next to the entrance to the Great Smoky Mountains National Park, the Park Grill is a stunning, rustic mountain lodge. A mesmerizing ambiance is captured by the architecture and strives to reflect the history and beauty of the surrounding mountain range. However, the real highlight is the food. With its carefully crafted menu, The Park Grill is among the best restaurants in Gatlinburg TN that you'll find. Here, you can taste the freshest cuts of meat, a fine selection of cheese, fruits and vegetables highlighting the local produce and the most delectable desserts. For those looking for an unforgettable dining experience, there can be no better place than here. 
If you're looking for glamor coupled with easily the best food on the planet, you can't get better than Nobu. Nobu is more than a restaurant – it's a brand and a testament to the culinary genius of its namesake, Nobu Matsuhisa. Nobu offers you a take on Japanese food which has never been seen before, with a unique blend of Japanese and Peruvian flavors.
Every item on the menu is painstakingly crafted, with years of hard work going into them. If it's your first time and you're feeling a little overwhelmed by the selection of dishes, go for the omakase menu –translated to 'trust us.' This menu helps you embark on a journey where you can explore the history of Nobu, the story behind each of the dishes. Although Nobu started in Los Angeles, Nobu Tokyo is easily one of its best locations. Tokyo is the perfect location to experience the blending of modern and traditional Japan, both in the exquisite food and the stunning city.
Sachi is the perfect place for those looking for a culinary experience steeped in culture, tradition, and modernity. It is also the ideal place for an intimate, refined and sleek dining experience, where you can feel as fancy as you like. A visit to this restaurant can help you escape the humdrum of Cairo city and let you relax and take it all in.
A significant portion of the menu is influenced by Mediterranean flavors that you won't be able to forget. Fresh local produce is paired with the robust, aromatic spices common to Mediterranean cuisine. However, this location is also known for its strong Japanese influences, and you can experience a mind-blowing Asian menu, with delicate sushi, salmon, wasabi and umami-packed meals.
For some, nothing beneath fine dining can cut it when it comes to food. Others, however, recognize the beauty of a simplistic yet flavorful meal. While intricate items are usually filled with a host of ingredients, simplistic meals focus on making one ingredient shine and perfect their method. Marble is one such place where you can expect to find mastery through simplicity in each of their dishes. With a small menu consisting of just four items, you won't ever feel overwhelmed. 
If you're looking for a burger done to perfection, you can't get better than the Marble signature burger. The patty is always the juiciest, most flavorful meat imaginable, cushioned with two pillowy-soft buns and doused in their signature sauce. Once you have their burger, you'll be hard-pressed to go anywhere else. Additionally, you can also enjoy premium smoked meats, pastrami, rib-eye steaks and more. With its concise menu and immense expertise, Marble is truly the meat lover's heaven and a must-try restaurant for 2022. 
Athens is one of the most iconic cities in the world. Since millennia, the city has been a hub of knowledge, culture, and history, and it now has a thriving food scene. Though Athens has numerous traditional restaurants, there is only one place that is unique to the local gastronomic scene: Delta. Each item on Delta's 17-course menu is prepared to perfection using classic Greek ingredients.
Its interior is just as stunning as its food. There are only 12 tables available every night at Delta, which makes it one of the most private dining experiences. The towering ceilings, stone interior, and vines evoke the glory of ancient Greece and make the experience of dining here even more memorable.
If you need any more reason to visit this destination, you can take comfort from the fact that Delta is a zero-waste establishment. Food scraps are either used as fertilizer in the vegetable garden or fermented to flavor their excellent in-house bread.
Conclusion 
Food tourism is an excellent way to expand your horizons and taste something entirely new. These are some of the top locations to head to this coming year and can take you on an unforgettable culinary journey. Although the style of each restaurant is different, each has an exquisite menu that'll keep you coming back for more.
Comments
comments