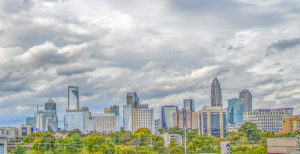 Home sales around the Charlotte region ticked up in November, rising 2.1 percent year-over-year as 4,604 homes sold, compared to 4,510 homes sold this time last year. Year-to-date sales figures show that more than 54,000 homes have been sold across the 16-county region through the end of November. Though inventory was challenged throughout the year, the low mortgage rate environment along with continued increases in new listing activity has kept sales steady, even at yearend. Sales figures included in this report reflect single-family and condo/townhome transactions only according to data from Canopy MLS.
Pending sales, which signal buyer demand was steady in November, rising 11.9 percent year-over-year as buyers drove 4,751 homes under contract. New listing activity showed seller confidence strong as displayed by an 8.7 percent year-over-year increase or 4,513 new listings last month. The steady rise in new listing activity should help buyers with more choices over the long term.
"Despite low inventory and affordability challenges, home sales continue to show how attractive the region is to newcomers and I don't see the demand for homes decreasing anytime soon." said David Kennedy, president of Canopy Realtor® Association/Canopy MLS. " Rising rents along with inflation's effect on retail prices, may also have prospective buyers looking at the pros of fixed, consistent mortgage payments and realizing that buying while rates are still low, makes home ownership a strong investment."
Inventory in November fell 37.9 percent year-over-year leaving 3,639 homes for sale at report time, or 0.7 months of supply, which is approximately 21 days of supply, showing how critically challenged inventory is across the 16-county region.  Last November there were more than 5,800 homes for sale or 1.3 months of supply.
Low inventory amidst rising demand continues to cause prices to rise. Both the median sales price ($354,000) and the average sales price ($409,327) rose 22.1 percent and 17.4 percent year-over-year respectively, while the average list price rose 13.4 percent year-over-year to $398,779.  This brought the original list price to sales price ratio to 100.1 percent in November, as sellers received well over asking price for their homes.
The overall sales pace was brisk throughout November, as days on market showed homes averaged 20 days on market until sale, compared to 26 days on market this time last year.
Comments
comments