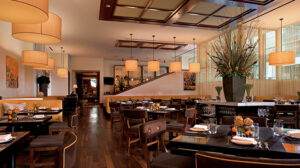 Younger generations prefer to own rather than rent a home, and this shift in mindset has always benefitted real estate companies. 
According to a report, real estate price increases in 2023 will be steeper, at around 8%, at least next year. However, some developers believe that this will have less of an impact on demand. 
Specifically talking, property prices in Mumbai never fail to pique the interest of those interested in real estate investments. From the sale of eye-catching and expensive stellar properties to the ever-increasing affordability gap for the city's middle-class income group looking for a home, the city's residential real estate market is constantly jeopardized and in the spotlight.
Even in 2022, prices of properties in Mumbai witnessed an uptrend owing to the rising demand for quality housing units, evolving infrastructure, and an increased number of bookings. In addition, the lower home loan interest rates, developers' flexible payment plans & offers made this year as well as a perfect time to buy properties in Mumbai. 
Inherently, the city's extremely high capital and rental values are their primary motivator for high property prices. But what have been the constant forces driving Mumbai's high real estate prices?
To comprehend this issue, one must begin with the fundamental primary real estate concepts of demand and supply. Here are some of the reasons why Mumbai real estate prices always remain so high:
The Demographics
Mumbai's geographical location is one of the most critical factors contributing to the wide disparity in real estate prices. Because the city is surrounded by water on three sides, Mumbai, unlike most other Indian metropolises, has never had the opportunity for circular development.
Mumbai has always seen linear development, with transportation costs being one of the primary drivers of price increases.
High Population Pressure & Rent Control
Because of its rapid development and high employment opportunities, Mumbai has become a magnet for immigrants from all over the world. 
Rent control also has an impact on real estate supply because many tenants, particularly in prime areas of the city, can live on monthly rents of less than 500 rupees. 
Because government regulations prohibit landlords from raising this rent, the pressure on non-rent-controlled real estate to generate revenue is much greater.
Slow Progress in Infrastructure
Despite the slow progress on infrastructure, city officials have opened up new development areas due to the slow progress on infrastructure. However, there has yet to be much progress on projects such as the Mumbai Trans-Harbour Link (MTHL), coastal road networks, the international airport in New Mumbai, and the various stages of the proposed Metro links.
Locked Land
A large portion of Mumbai's extremely desirable location is currently encased in slums and buildings that are nearly in ruins. This property must be saved by providing lucrative incentives to interested developers.
However, the state government's renewed offers to rehabilitate residents living in such homes to be demolished in prime city locations have yet to meet minimal success.
Governance Policies
Ready reckoner rates, government plans, and related policies can also be considered contributing factors. Nevertheless, this is a noteworthy increase for a city where prices are already skyrocketing – and in comparison to rates in other major cities, the increase was relatively mild.
More Factors Determining The Increased Property Prices in Mumbai
Inward migration
It should actually be one of the first of these factors. It has long been undisputed that Mumbai is India's commercial capital. As a result, there is work for everyone in Mumbai, from white-collar jobs to menial jobs supporting the lifestyles of the rich. 
However, this influx of people puts pressure on the city to provide housing for them, which is in short supply.
Demand from Nuclear Families
For over a century, Mumbai has served as India's commercial and financial capital and a magnet for the country's highly educated population.
It is estimated that a large proportion of Mumbai's residents are second or third-generation residents who have split off into nuclear families. These residents are in constant need of additional housing. However, with their long-standing roots in the city, Mumbaikars own homes, have established careers, and are not deterred by the high housing prices in the city as outsiders are.
Many of them choose to market their homes in Mumbai's prime areas and use the leveraged proceeds to buy a couple of sub-prime apartments to house two families. As a result, the city's housing market has historically reflected the constant demand from Mumbai's local population.
Investors
Far too much demand is also being generated by a group of buyers known as 'investment buyers,' who have no intention of living in Mumbai but want to buy property in the hope of profiting later.
In most cases, these buyers are non-resident Indians or wealthy individuals who further increase the already high demand.
Summing It Up!
To summarise, massive demand from Mumbai's residents is always present, which is reflected in property prices. As a result, the price of real estate in Mumbai is higher than in any other Indian city.
Comments
comments