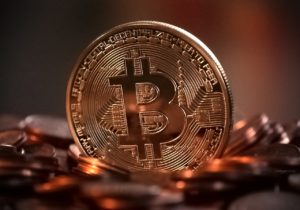 The post-pandemic period involves new improvement and implementations. One of the significant changes is the acceptance of bitcoin. Payment methods have become flexible and fun with digital payments, including cryptocurrency. As a result, the financial sector took a significant turn in terms of societal adaptability. 
In the millennial age, cryptocurrency is readily accepted, except for drawbacks from government policies and some financial bodies. Left to the millennials, we are ready to keep tapping our mobile gadgets to buy, sell or trade coins. It is a famous saying that cryptocurrency may replace fiat currency in the future. We can see the traces of this claim being valid, from bitcoin acceptance in party cities as a means of payment.
Please read this article further, as I take you through exciting places where bitcoin has been recognized to pay for the services. This article focuses on Miami nightclub as the case study.
A popular nightclub in Miami called Luxury E11 is the most prominent fun house that accepts bitcoin. People can buy a drink, tip a stripper, pay for gate entry with coins, including the least expected service. Dennis DeGori's founder is a bitcoin enthusiast who believes the currency would take over the financial world later than expected. Other big company owners responded to this belief as well, including Tesla CEO Elon Musk.
Luxury nightclub E11 is luxurious with big clients visiting daily. Since big men owning digital assets patronize the club, it is a wise market decision. The announcement reveals to accept other cryptocurrencies such as Ethereum, Bitcoin Cash, Doge, and XRP. In addition, this club partners with prominent community cryptocurrencies in the production of coins. Hence, it is a profitable decision a company should consider. 
Luxury clubhouse sees an opportunity to join the world game and take action based on the current technology stage. More so, Miami being a country with many tech-savvy individuals, facilitated the adoption of bitcoin as a means of payment. In the United States, Miami has topped the friendly cryptocurrency chain.
Other Sectors That Accepts Bitcoin
Cryptocurrency invasion is also prominent in Europe, as many sectors accept it as a daily transaction. Moreover, exchanges are working harder to ease cryptocurrencies transactions. A reputable exchange known as Bitvavo relayed its support for European exchange with cryptocurrency. 
"The recent years have shown rapid developments in the cryptocurrency space. Bitvavo aims to respond quickly to these developments by offering a wide range of virtual assets to its users. Bitvavo will be one of the few exchanges where Europeans can instantly exchange Chainlink for euros."
Fast Food Industries
You will be amazed at the large number of fast-food joints that accept Bitcoin as means of payment. A perfect example is the famous Domino's pizza. When you check the company website, you will come across various payment options, including cryptocurrency. Burger King also permits food payment with bitcoin. Since the Russian government supports cryptocurrency, it is easy for Burger King to own a lasting position with her payment method. 
Eat Me Bangkok is a restaurant in Asia that introduced cryptocurrency payment, surprising many of its customers. Although it is an act of Joy, only a few expected the industry would get on board. Hence, you can satisfy your cravings with your cryptocurrency wallet.
Educational Sector
The educational sector is most people's least expected platform to trade with cryptocurrency. Fortunately, there are many schools out there already accepting digital coins. Some universities have included in their syllabus blockchain technology production, its usage and its role in the modern economy.
The University of Cumbria broke the news about its cryptocurrency adoption for an extended period now. However, the school only allocates some part of the educational fee to bitcoin payment, just as many other schools do. 
Another school accepting Bitcoin as payment means is the King's College in New York City. According to them, it is a way of improving their credit card transaction fee. It is safe to say; digital currency also offers some advantages to fiat currency. Also, users take advantage of this since it would exclude them from bank transaction debit alerts.
Beauty Stores
Yes, there are jewelry stores that permit shoppers to pay with bitcoin. Jewel ties like pure gold are expensive assets, and investors with a massive digital currency can own jewelry. Examples of jewelry stores accepting bitcoin are; REEDs jewelrs in the United States, Samer Halimeh in New York, London, and Riyadh.
Conclusion
Many people have a popular thought that Tesla is the only company that accepts bitcoin as a means of payment. With the examples above, we can deduce bitcoin can also take part in our social life. We can see other companies like Microsoft adopting bitcoin at an earlier stage than Tesla. However, these companies are well known to people because of their visibility on social media. Often, this full answer lies in detailed research, just as you are doing right now.
Comments
comments