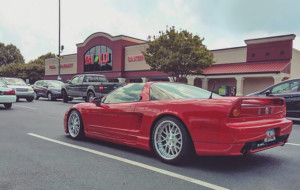 Parent company of Bi-Lo, Southeastern Grocers, has just announced that it will be closing 94 "underperforming stores" over the next several weeks as part of their bankruptcy restructuring.
"It is our goal to work through our financial restructuring as quickly and efficiently as possible, and we will emerge from this process likely within the next 90 days," the statement notes.
The company will be shutting down 9 area Bi-Lo or Harveys stores in Charlotte, Concord, Gastonia, Pineville, Black Mountain, Lincolnton, and Morganton;
Click here to see the full list of stores that will be closing.
Bi-Lo, along with most other grocers, has been fighting with staying competitive in today's world of discount food suppliers like Wal-Mart, Lidl, and Amazon Prime Pantry.
Where do you buy most of your groceries? 
Has this changed over the past few years?
Comments
comments