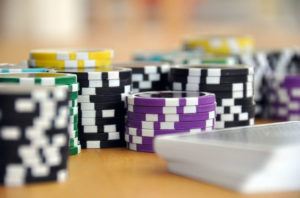 Nestled in the southeastern region of the United States, North Carolina is a state renowned for its captivating blend of rich history and breathtaking natural beauty. While often celebrated for its historical significance and picturesque landscapes, North Carolina may not immediately come to mind as a gambling destination. However, beneath its charming surface, the state boasts a surprising array of casinos and gaming venues that offer exhilarating experiences for those in search of thrilling entertainment. 
In this guide, we will delve into the world of North Carolina's best casinos and gaming venues, unveiling the hidden gems that promise unforgettable moments of excitement and fun. But first if you like betting on the horses one of the biggest horse racing events in the world is coming up, Royal Ascot. Find the best Royal Ascot betting sites here. 
Harrah's Cherokee Casino Resort
Located in the enchanting town of Cherokee, North Carolina, Harrah's Cherokee Casino Resort stands as a premier destination for gambling enthusiasts. This expansive resort offers an impressive array of entertainment options, including over 3,000 state-of-the-art slot machines, traditional table games such as blackjack and roulette, and a dedicated poker room for poker aficionados. Beyond the exhilarating gaming experience, the resort boasts a luxurious hotel where visitors can indulge in comfort and relaxation. Additionally, a variety of dining options, ranging from upscale restaurants to casual eateries, cater to diverse culinary preferences. Live entertainment, from concerts to comedy shows, adds a vibrant touch to the resort's already captivating atmosphere.
Harrah's Cherokee Valley River Casino
Situated in the charming town of Murphy, North Carolina, Harrah's Cherokee Valley River Casino presents another thrilling gambling destination. This casino offers an impressive range of gaming options designed to cater to every taste. Visitors can immerse themselves in the excitement of countless slot machines, engage in video poker sessions, or try their luck at electronic table games. To ensure guests stay fueled for their gaming adventures, the casino provides a convenient food court where a variety of delectable options await. A well-stocked bar is also available for those looking to sip on refreshing beverages while enjoying their favorite games.
Catawba Two Kings Casino Resort
Recently opened in Kings Mountain, North Carolina, the Catawba Two Kings Casino Resort has quickly become a rising star in the state's gambling scene. This modern casino boasts an impressive casino floor featuring over 1,300 cutting-edge slot machines and a carefully curated selection of table games. From classic favorites to innovative variations, there is something to captivate every gambler's interest. Conveniently located near Charlotte, the resort attracts both local residents and tourists, offering them a thrilling gaming experience within easy reach. The resort's strategic location ensures that visitors can immerse themselves in the excitement of the casino while also exploring the nearby attractions and amenities of the bustling city.
Big M Casino
For a truly unique and unforgettable gambling experience, the Big M Casino in Little River, South Carolina, offers a one-of-a-kind adventure just a short drive from Charlotte. What sets the Big M Casino apart is its floating casino setup. Step aboard a luxurious ship and embark on a cruise that combines thrilling gaming action with breathtaking views of the Atlantic Ocean. The casino offers a wide range of games to cater to every gambler's preferences, including a plethora of slot machines, exhilarating blackjack tables, and the ever-popular roulette wheel. Whether you're a seasoned player or a novice looking to try your luck, the Big M Casino promises an exhilarating and scenic gambling experience unlike any other.
Comments
comments