Are you a student and looking for the best place to live in Charlotte? If yes, then we have useful information to explore. According to research, 109 folks move to Queen City each day. They need proper info about all neighborhoods so that they can make the correct decision to choose the right place of residence. Moving to Charlotte NC can be a fun experience for students because the city has so many exciting things to offer. The first and foremost thing for a newcomer is to select an ideal place to live. Here we are going to let you know about the best neighborhoods that can help students make the most of this educational city.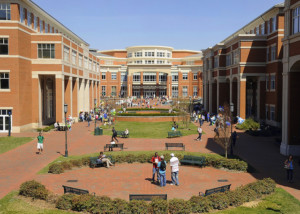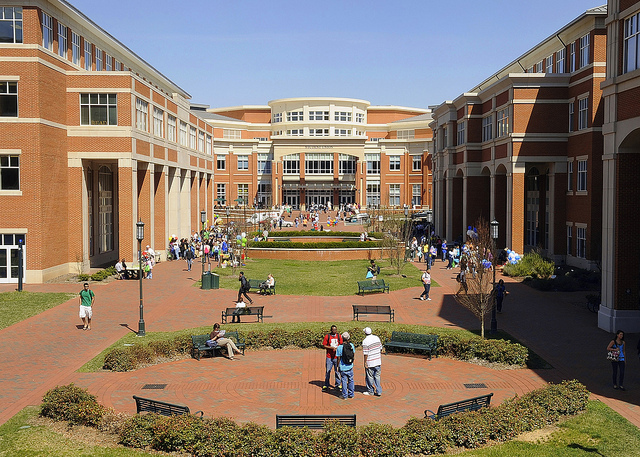 University City
This Charlotte neighborhood is located next to the University of North Carolina campus. Situated in the northeast of Charlotte, the University City is surrounded by Concord in the northeast and Harrisburg in the east. Students can have easy access to Charlotte Motor Speedway on the outskirts. The place is best known for being the home to University Research Park. This is one of the largest research parks built in the state of North Carolina. The total population of the University City is 160,000 including Concord and Harrisburg. It is an ideal place for students studying at the University of North Carolina campus.
Uptown
Where to live in Charlotte for the ultimate fun? Uptown is the most happening place in the Queen City. It is home to companies like Duke Energy, Bank of America, and the East Coast Headquarter of Wells Fargo. This particular neighborhood offers a diversified range of hotels, restaurants, theaters, retail stores, residential places, and museums. Students coming from other areas will not have to look for amenities. Furthermore, it is a wonderful place for students who want to work in order to support their studies. Around 115,000 people are working in different companies located in Uptown. It is believed to be the historic core and the heart of the city. Uptown is segregated into four different wards.
Dilworth
Situated in Mecklenburg County, Dilworth is one of the perfect neighborhoods of Charlotte. It is a calm place for students who want to focus on their studies without so many interruptions and distracting noise. Streets of the neighborhood are adorned with mature oak trees, beautiful parks, sidewalks, and charming bungalows. You can find a lot of offices, coffee shops, restaurants, and retail stores on East Boulevard. The Carolina Medical Center, Charlotte's biggest hospital, is situated in Dilworth. 
Myers Park
Myers Park is a historic neighborhood filled with scenic places and tall trees. It is considered as one of the most prosperous and reputable areas of Charlotte city. Neighboring areas include Sedgefield, South Park, Eastover, Dilworth, and Foxcroft. It is the most tranquil place for students to focus on their research work and educational material. Those who want to write a research paper in a distraction-free environment can find Myers Park an ideal place to live. Even if you are running short of time, you can ask professionals to "write my research paper cheap" at an affordable price. Many students living in Charlotte get expert educational assistance from a reliable online platform while preserving their confidentiality.
Commonwealth
Another ideal neighborhood which is full of captivating cottages and bungalows. Commonwealth is considered to be one of the best places to live in charlotte. It received a great livability score due to high graduation rates and other standards of living. Students can easily find a suitable apartment or home at an affordable price. The area is filled with people of all ages. You can find all the facilities nearby with extreme convenience.
Foxcroft
This is one of the most picturesque neighborhoods of Charlotte. It is an ideal place for students looking to live in a scenic environment. Foxcroft has a good number of schools and educational institutions. Many students prefer living here to make the most of their study era. The neighborhood offers all modern facilities to its residents including, parks, medical centers, shopping areas, restaurants, and coffee shops. Students can easily get an affordable apartment to live and continue their studies in a peaceful environment.
Conclusion
Charlotte, also known as the Queen City, has endearing qualities to attract students from all over the world. Undoubtedly, it is one of the best educational destinations in the United States. You will get plenty of private and public education options here. That's the reason why hundreds and thousands of students make their way to live and study in Charlotte. You can easily find suitable apartments to reside and pursue your educational career. 
Bio – Sandra is a writer and a resident of Charlotte. Her goal is to provide helpful guides to students coming to stay and study in her hometown. She has complete knowledge of Charlotte neighborhoods and educational institutions in the city.
Comments
comments