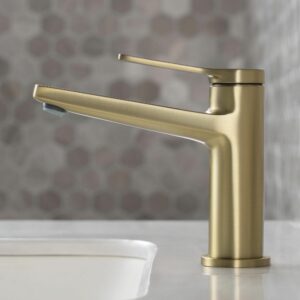 At the end of a long and exhausting day, all you want to do is retreat, take a shower and relax. The way your bathroom looks will play a big role in your relaxation routine. You may either have a small but cute bathroom, or a larger bathroom that has a calming color scheme. 
Choosing the right bathroom design is very important if you want to follow the trends and feel at peace whenever you're using the room. 2022 brings some fun trends to the table – so, if you want the bathroom of your dreams, here are some cool designs you should consider:
More and more people seem to fall in love with bathroom suites and add them to their homes. A lot of individuals are working from home and are looking to make their bathrooms the best spaces to relax. Therefore, having a bathroom suite can be one of the best ways to do this. What's even better is that both the traditional and modern aesthetics work with it. 
"Larger bathrooms and primary suites will continue to be a trend," says Mark Lavender from M. Lavender Interiors. "With more people now permanently working from home, our clients are looking to get away from it all and a primary suite can do this. Fixtures in gold-tone finishes are becoming more readily available, and these will continue to grow in popularity. While associated with the boho look, these stand alone and can work nicely with traditional and modern aesthetics."
2022 is the year that gives taps more recognition. Sculptural taps are becoming a trend, as they reimagine the most basic features of taps. If you want your tap to work properly and be like a piece of jewelry for the space, you should consider sculptural taps.
"I see taps as the jewelry of the bathroom," says VitrA Design Director Erdem Akan. "Just like watches, necklaces and bracelets are a finishing touch to our personal style, taps complete the bathroom atmosphere. Rather than being discreet, their new visual volume is becoming more dominant."
Freestanding tubs are not exactly a new trend, but they remain popular even in 2022. They are very comfortable, and they also improve the look of any bathroom, making it look sleek and modern. 
What makes freestanding tubs even better is the fact that they instantly grab someone's attention. As such, they are the ideal focal point that every bathroom needs.
Nowadays, many individuals go for traditional designs when it comes to their bathrooms. For this reason, vintage furniture is a big trend in 2022. It makes the bathroom look visually pleasing and also creates a relaxing atmosphere.
"A vintage piece of furniture adds an unexpected layer of visual interest and becomes a conversation piece in a bathroom," says Amy Sklar from Sklar Design. "You can use a vintage chest of drawers, armoire, or in the case of a Pasadena home, I utilized a vintage sideboard for the double sink vanity. It brings complexity to the sparkling new bathroom."
While grey used to be a trend in the previous years, 2022 brings large, colorful tiles into the spotlight. People don't shy away from using colors in their bathrooms anymore, and warmer tones are right at the top. Now, homeowners can add very large and colorful tiles to their bathrooms to create a fun and unique space.
Arched doors have been growing in popularity over the last few years, but in 2022 they will also be seen in bathrooms. The arch shape used to be a thing in roman baths in the past, so this is an ideal way to create a relaxing and luxurious atmosphere, at the same time. People who add arched doors in their bathroom will transform the space, making it more elegant and visually pleasing.
The Bottom Line
If you want your bathroom to look good and unique, consider this year's trends recommended on cabinetset.com website. Whether you add an arched door, oversized tiles or a bathroom suite is up to you. What matters the most is that you design a bathroom where you can relax and feel at peace all the time.
Comments
comments