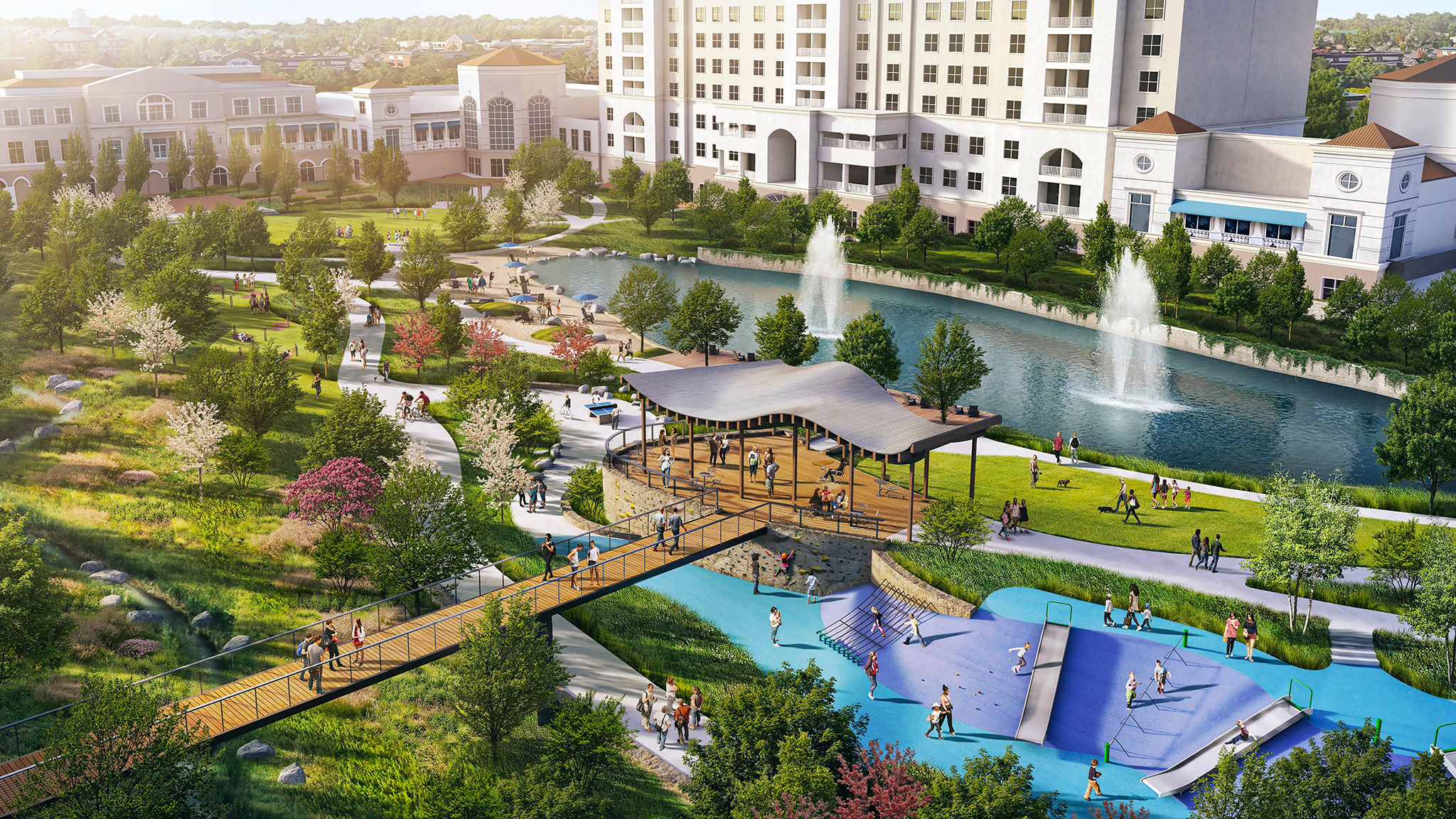 The Ballantyne Corporate Park has just announced plans to build a feature-filled 8-acre 'stream park' in the heart of the 535-acre development.
According to Ballantyne Magazine, the sprawling new park will be built with an overarching 'theme of play' and will feature a new amphitheater, event lawn, hammock area, beach,
landform green, porch, flex play zone, and food truck plaza.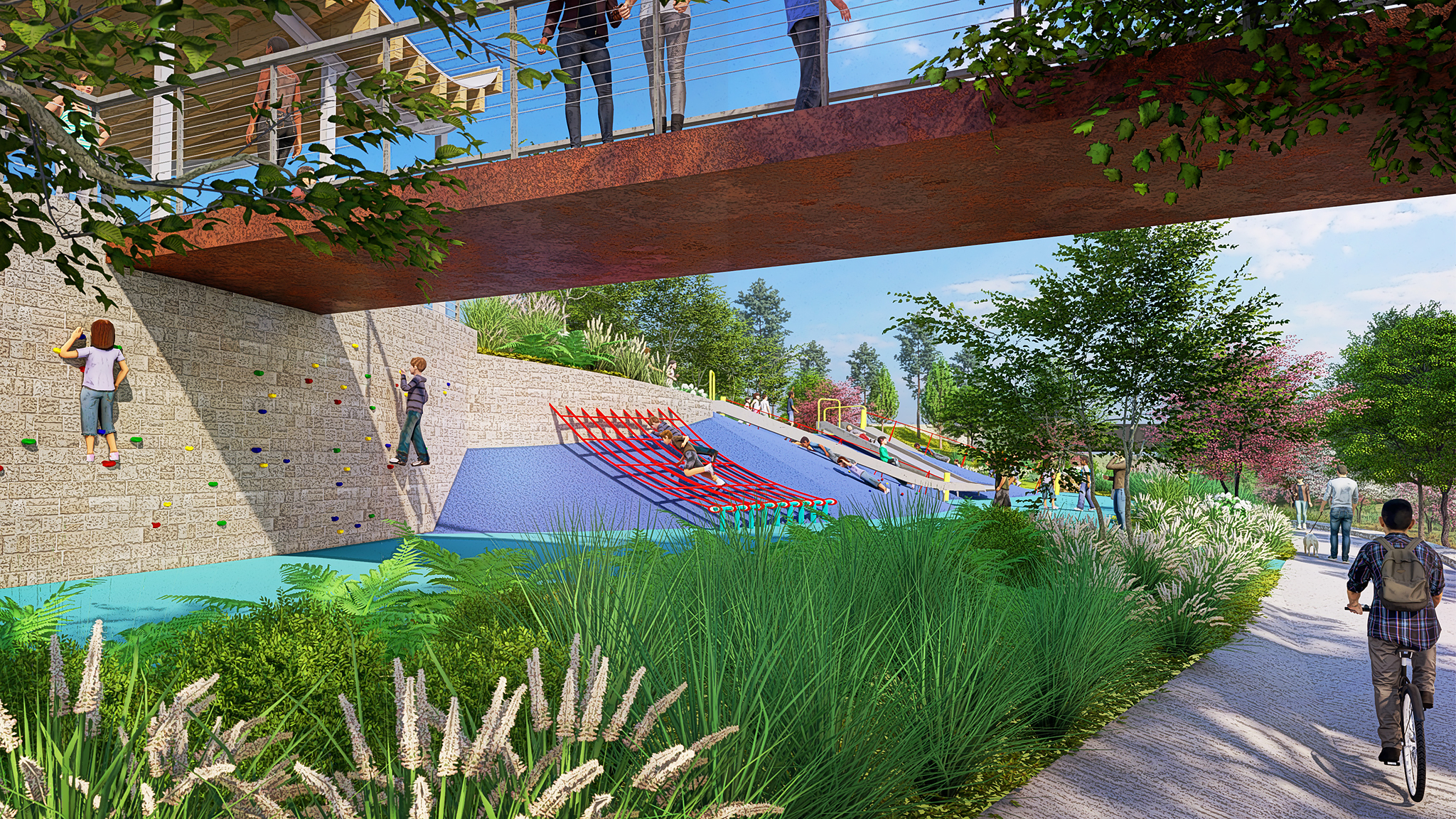 The new park will be part of 'Phase 1' of Ballantyne Reimaged, which will also include building; 1,030 multifamily units, 300,000 additional square feet of Retail/Restaurant/Grocery, and 200 new hotel rooms:
"We wanted to create a place that can be a world-class park built on play for all ages," said LandDesign's CEO Rhett Crocker. "We wanted to provide enough outdoor 'rooms' and programming for every occasion, whether you work, live or visit here."
What do you think about the new park and the overall vision of 'Ballantyne Reimaged'? 
Comments
comments