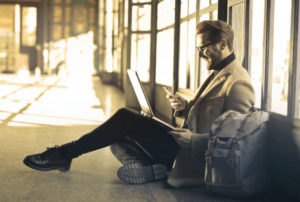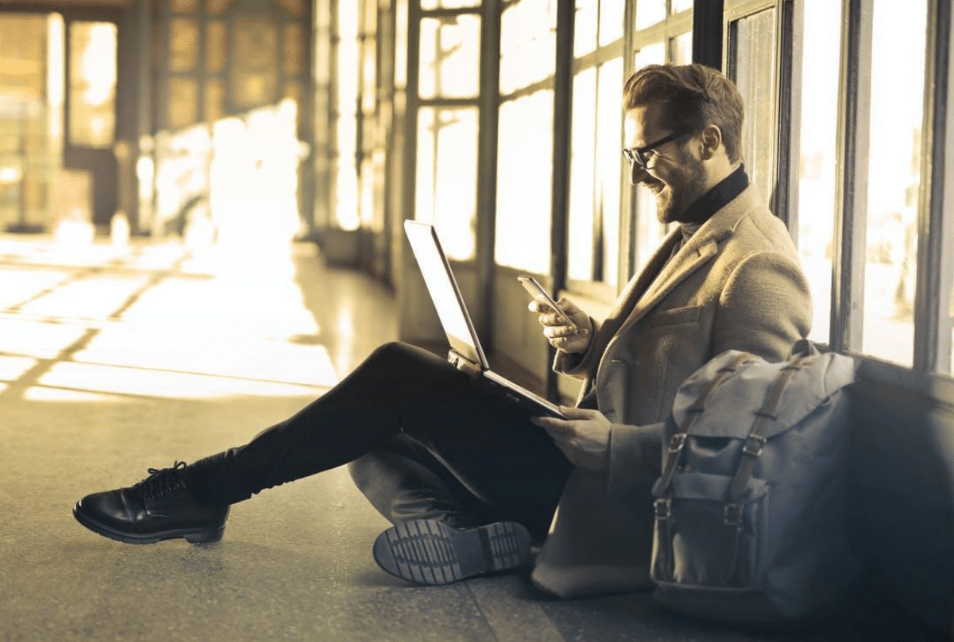 Nowadays, a phone means the world to an individual. This is a source of information, a tool of communication, a method to work, an instrument to have fun, etc. People of previous decades could only dream of taking such a long list of opportunities from one small device. But the more benefits you receive, the more danger you may meet. 
Because smartphones, tablets, and other mobile gadgets have become indispensable and essential parts of our living, we must protect these devices. That's why you should be very attentive and do not let a leak of information occur. But what if your phone has already been hacked? Let's take a look at your primary steps. 
The main signs the smartphone has been hacked 
There are several symptoms that may confirm your personal gadget is in danger. But before observing these signs, you need to take the following fact into account. It's important to define the general condition of the device by numerous criteria. Every symptom from this list may have another reason to exist. So make sure you make a comprehensive analysis of your phone condition. 
Here are symptoms of the hacked device:
your device works slower than usual;

you note that your phone receives or sends messages of a strange kind;

you have found a new application on your phone or tablet though you don't remember to install it;

you have noticed that your battery requires charges more often than usual;

when you hold your device, it is much hotter than you used to feel;

you can say that websites in your browser seem different and not as you see webpages on the other devices;

several applications do not work as good as before;

the free memory of your smartphone is decreasing without reason;

you noticed that you started to pay much money for your calls and Internet;

there are many pop-ups on your gadget;

your email address appears to be in spam lists;

you are experiencing strange and unusual activities. 
A reliable solution for dangerous issues
You do really require using VPN to avoid any suspicious and dangerous situation. For example, you can protect your phone with VeePN. This tool is very efficient for all kinds of operating systems and doesn't harm your personal data. Thanks to professional developers, this is software you can trust because of a number of reasons. It has numerous positive reviews on the Web and is known as a trustworthy and free app for customers. If you like it during the trial period, you can get a VPN for android use a full package. It is available in different countries, and normally people don't have problems if they need to download VPN for their personal needs.
Nowadays VPN app for PC is a very popular option to secure your own data and additional accessibility features. If you haven't used it before, please find out why you require this software and how it works. 
A short how-to about VPN
VPN is a well-known and very spread tool among millions of people who value their privacy. So if you haven't used it before, you may need basic information about the importance, principles of work, and usage of this instrument. So let's clarify these questions for you. 
VPN is a virtual server that aims to encrypt and cascade data on the Web. According to its origin, users on the Internet send and receive traffic all that time. That's why this information that travels from one place to another needs specific protection. And VPN Chrome mobile guarantees you such security. 
As a result, users prefer using this tool for many reasons. First of all, a customer can surf the Web and do not worry about his or her safety. No one can track your traffic and make you face a privacy leak. Besides, according to its origin, Virtual Private Networks were created for remote workers to let them access corporate media and other files from any location but not only the company's office. Though people still use VPN for corporate purposes, many other users require this tool for personal reasons. 
Second of all, using VPN app for PC or mobile devices allows a user to visit blocked websites. There are many sites that don't allow customers from the exact location to visit its webpages. As a result, numerous users cannot access the content they need. In such a case, a VPN will create a miracle and allow you to open any website. This option becomes possible because VPN pour Android, and other operating systems can mask and change your location by letting you choose your current place globally. 
So the mix of security and location management makes Virtual Private Networks be very functional instruments for modern users. It could give you the following advantages:
– prevent information leak;
– make a public connection to the Internet safer;
– display content that is blocked for the exact location;
– let users visit all websites on the Web no matter the regional restrictions;
– prevent your location and information tracking.
Final thoughts about information leak on smartphones
As you can see, VPN Chrome mobile and tools for personal computers are in demand for customers no matter their requirements. If you play games, work remotely, use public Wi-Fi, visit specific websites, and so on, you do really need high-quality Virtual Private Networks. 
If you suspect that your device doesn't work well, you shouldn't leave it out of the account. 
Maybe these signs just display that your phone requires a serious security check. In such a case, you need to run anti-malware software and get rid of all non-recognized apps. Of course, slow work of your device could be a small issue that is easy to solve by restoring factory settings, reinstalling important applications from trustworthy sources, or even wiping the gadget. But in any case, it is important to detect the reason. 
So now you are keen on detecting suspicious software and have instruments to protect your phone. Use a good VPN pour Android and have no security issues with your device! 
Comments
comments