One of Kannapolis's oldest restaurants, "Varsity Bar-B-Q & Creamery" was recently forced to change its name after Atlanta's popular "The Varsity" burger chain sued them for having 'Varsity' in their name.
The Independent Tribute interviewed owner Conard Haywood after he announced they were going to change their name to 'Field House Bar-B-Que', "We had that name for 20 years. We've been here since 1998 and everybody in Kannapolis knows us," Haywood commented.
"It was crazy. They are about five hours away. They sent me a letter and I ignored it the first several times, then he sent me a certified letter and I got a lawyer."
The Atlanta chain said that since Varsity Bar-B-Q & Creamery contained the word "varsity", people were confusing the two. They noted that people were leaving good reviews on Atlanta's The Varsity Yelp and Facebook pages after visiting Kannapolis's Varsity Bar-B-Q & Creamery…even though the nearest 'The Varsity' restaurant is over 200 miles away;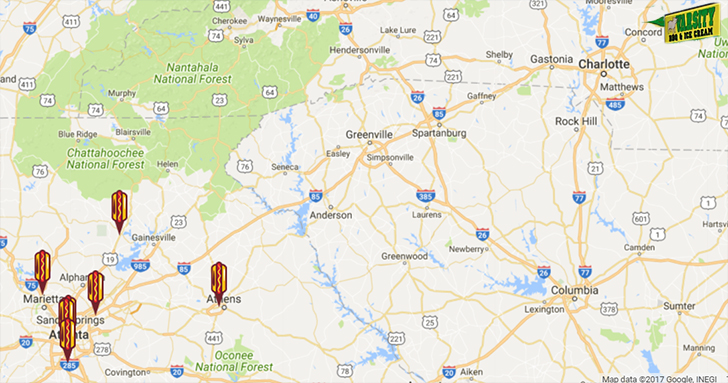 After over 7 months of back and forth conversations, Haywood's attorney advised him that it would end up being easier and much cheaper to simply change the name than have to go to court, especially given the fact that Atlanta's 'The Varsity' has a much higher budget for an expert legal team.
Last month he finally made the decision to bite the bullet and change their name after over 20 years of building their local brand loyalty.
The newly rebranded 'Fieldhouse BBQ' is now trying to tell all their customers that even though their name has changed, they are still serving the same classic food;
For many customers, however, they will always be Varsity BBQ:
What do you think about the lawsuit and name change? 
Comments
comments