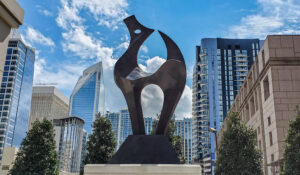 A recent analysis of over 125 U.S. metro areas concluded that no less than 420,000 new apartments are expected nationwide this year. Considering the total deliveries for 2021, apartment construction is at a 50-year high — the last time developers completed more than 400,000 rentals in one single year was in 1972.
According to the analysis by RentCafe, the Charlotte metro is on track to return to prepandemic levels in terms of projected apartments. Moreover, the city of Charlotte secured a spot among the Top 20 Cities with the most units already delivered in 2022.
With 8732 new units expected to be delivered this year, apartment construction in Charlotte metro dropped 21.7% compared to 2021 deliveries. But the projected deliveries for 2022 are almost on par with the number of units completed in 2019, showing the metro's return to a steady pace of apartment construction.
The city of Charlotte accounts for most of the projected apartments — approximately 6,000. Out of those, 2172 new apartments have already been delivered this year, placing Charlotte among the top 20 cities by number of apartments built in the first half of 2022.
Huntersville, Indian Trail and Kannapolis all have strong multifamily pipelines as well. Around 760 apartments are projected to enter the Huntersville market this year, while Indian Trails and Kannapolis will see the completion of more than 500 units.
Comments
comments