Several shelters around the Charlotte area are currently overflowing with animals that have been recently dropped off or found on the street.
In Rowan County, the Animal Shelter normally posts when animals will become available and when they will be euthanized no one adopts them. Normally there are a couple weeks between the 2 dates, but recently, due to them being over-capacity, some pets are only available for 1 day before being euthanized;
Yesterday, the Gaston County animal shelter posted that they're now seeing more people drop off dogs than adopting.
"Our Shelter is full. This photo is the line of people waiting to surrender their pets. Life happens and sometimes circumstances warrant these hard decisions but for our staff, this is reality."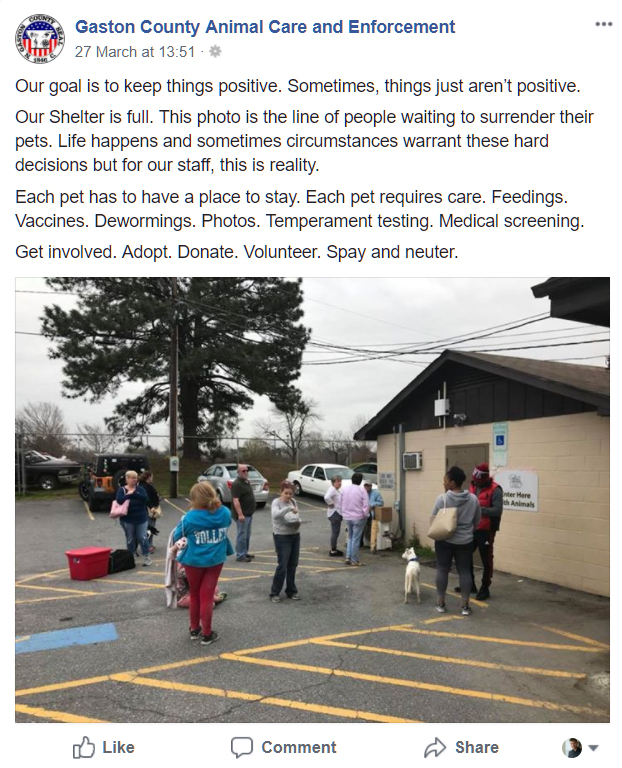 The Cleveland County animal shelter just posted 6 new dogs who are in desperate need of homes;
Please consider adopting one of these precious animals from a local shelter, and please help spread the word!
Comments
comments