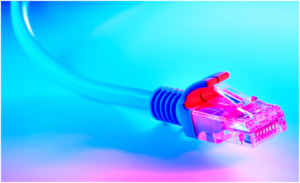 Stremio is a stunning media player app when it comes to viewing videos that are on-demand. With it, you can watch TV shows, streaming content, live sports and all the movies you like. Like the Kodi media player app, Stremio also uses multiple addons that you can install and get instant access to movies and TV shows from across the globe. With this app, you can effectively search, organize, and watch videos from all sources on your smart devices.  
Stremio gives you a single click solution as all your favorite videos can be instantly streamed without hassles. There is a global library filled with trending movies, videos, and TV shows with lots more on this app.  
The Stremio addons you choose add to your viewing experience, and they are legal. Stremio uses content taken from torrent websites, and this is why you can find most media content with it. 
This media player is a complex app, and often there are some issues that might arise. The developers of this entertainment app try to keep it as stable and smooth as possible. However, the software is complex, and with the addition of third-party parties, some issues might take place.
Vast popularity over the last few years
Over the last few years, Stremio has gained immense popularity due to its simple interface. Even if you are new to it, you will not face any kind of problems as the interface blends into media streaming naturally. This interface permits you to view web series, movies, live TV shows, YouTube content, and more. The addons that you choose connect you to media servers across the globe, and this helps you to keep streaming links to select what you wish to watch. These Stremio add-ons can be easily downloaded and installed on the Internet so that they never take up space on the local storage of your device. This means you are able to save all the space on your device. You should ensure that the addon is installed on the device and is compatible with Stremio. 
What should you do if your Stremio app has issues? 
Often users might face media streaming issues with their Stremio app, and this is where they need to seek information about the issues that they face. Experts in the field say that the resolution of the above issues depends upon the device that you use, the type of operating system, and the Stremio version along with other factors. Besides the above, the following are some factors that help you to troubleshoot problems with the Stremio app. These are general things you can check into, and in case the issue is not solved, it is prudent to consult an expert to help you. 
Universal troubleshooting actions for the Stremio app
The following are the following factors to check when you are facing problems with your Stremio app-
Antivirus software-

There are some antivirus software programs that identify the Stremio app as a software that is dubious. This is why they prevent its smooth functioning. In case, you feel that your app is not functioning properly as per your expectations, you should first disable the antivirus software and relaunch Stremio. In case you face issues, even after this, you can write about this issue to Stremio developers, and they can check out the provider of the antivirus software program to get Stremio whitelisted for it. 

The DNS resolution needs to be set correctly-

There might be some restrictions that have been set down by your ISP or Internet service provider, and this often causes hindrances for the accessibility of Stremio. The DNS resolution issue might sound too complicated and technical for you. However, you need to follow a good tutorial from credible sources online that will guide you on how you can change your DNS resolution effectively. 

The VPN you use-

There are some ISPs that stop user access to specific websites or other services. In such cases, you must access Stremio with the help of a good quality VPN. In fact, when you are using Stremio, you should always use a good VPN for privacy and security. In case you are already using a good

VPN

and still cannot Stremio, you should try to disable it and then check whether it is working or not. Make sure when you are using addons, they are taken from credible sources. You should not trust all sources of the Internet, so be careful.

Make sure you update the GPU or Video Card drivers-

Ensure you have installed GPU or video card drivers that are up-to-date. They often cause technical issues in the media streaming of the Stremio app. 

Make sure that the OS system you use is updated-

This factor is obvious, but still some users do forget about it anyway. If you use an operating system that is outdated, you will find that the Stremio app works poorly. If you are a user of the Windows OS, you should have the latest version of the OS installed in your device. Once you have updated your system, you can relaunch the Stremio app and have a fantastic media streaming experience. 
Coming back to addons for Stremio, Popcorn Time is the best and most popular addon for Stremio. You can view almost everything on Stremio when you install Popcorn Time. However, make sure that you install the best free VPN for popcorn time so that you can effectively secure your online activity and stream media without hassles at all. Popcorn Time also offers you with many documentaries that are popular in the entertainment work along with TV shows and movies. It also permits you to get updated media content from other streaming services from across the globe frequently.
Therefore, when you are using Stremio, keep in mind the above and ensure that you always use a good quality VPN for private and secure viewing. At the same time, choose the best addons for your entertainment purposes from the comforts of any place round-the-clock!
Comments
comments