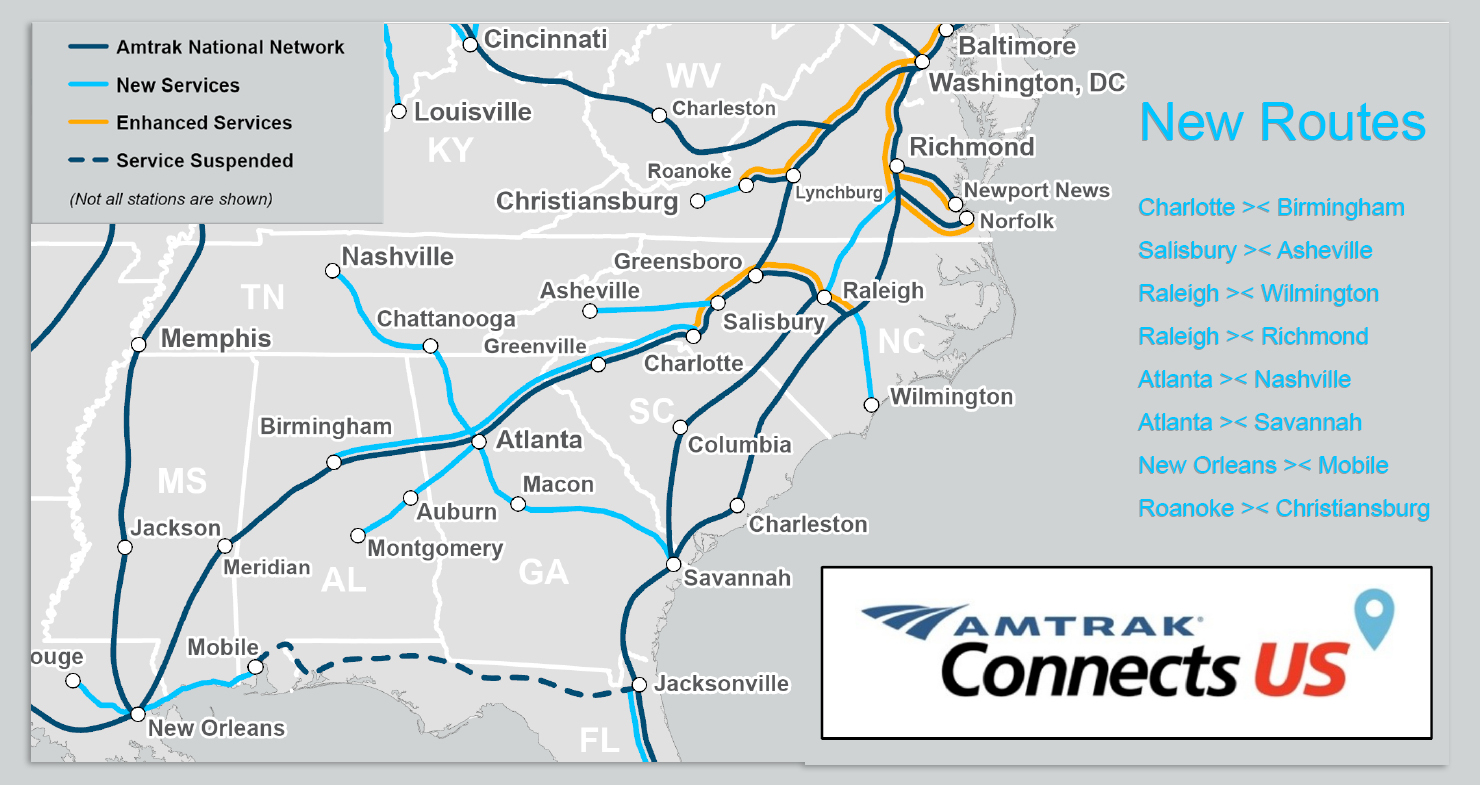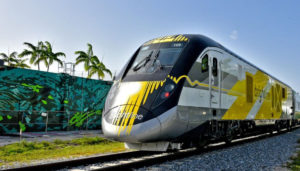 With the government's new $1 trillion infrastructure plan now passed, Amtrak has released an ambitious new plan to connect Charlotte with several new highly desirable locations, including the North Carolina mountains, the North Carolina coast, the middle of Tennesee, and more.
According to a press release from the company, the new infrastructure plan allows them to build new passenger rail lines that would indirectly connect Charlotte with Asheville, Nashville, Chattennooga, and even Wilmington for the first time.
"President Biden's infrastructure plan is what this nation has been waiting for. Amtrak must rebuild and improve the Northeast Corridor and our National Network and expand our service to more of America. The NEC's many major tunnels and bridges – most of which are over a century old – must be replaced and upgraded to avoid devastating consequences for our transportation network and the country," said Amtrak CEO Bill Flynn. "In addition, Amtrak has a bold vision to bring energy-efficient, world-class intercity rail service to up to 160 new communities across the nation, as we also invest in our fleet and stations across the U.S.  With this federal investment, Amtrak will create jobs and improve equity across cities, regions, and the entire country – and we are ready to deliver.  America needs a rail network that offers frequent, reliable, sustainable and equitable train service. Now is our time, let's make rail the solution."
The $1 trillion plan includes up to $80 billion in federal grants, loans, and subsidies for interstate rail lines.
Here is the map showing all the new routes planned across the nation.
The company now hopes to have the new routes completed no later than 2035.
What do you think about the new plan? 
Comments
comments