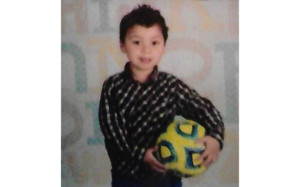 The North Carolina Department of Public Safety has just issued an emergency Amert Alert for a missing child.
4-year-old Raul Johnson is described as being an Indian male, approximately 3 feet  0 inches tall, weighing 38 pounds, with black hair, and brown eyes. He was last seen wearing white and orange tiger striped shirt with tigers on it and white pants with rocket ships printed on them.
Raul's last known location was on Village Drive traveling on foot towards Crestline Road in Laurinburg, NC.
If you have any information regarding this abduction, call the Scotland County Sheriff`s Office immediately at (910) 276-3385, or call 911.
Comments
comments