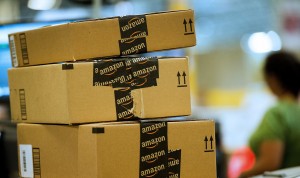 Amazon recently announced that it will be offering free same-day delivery to all Charlotte prime members.
You can now go online in the morning, place an order, and receive it on your doorstep by 9 p.m. the same day – seven days a week. Orders placed in the afternoon or evening will arrive the next day.
"We keep making Prime better, and as our operational capabilities grow, we will continue to invent and expand delivery options that customers love," commented Greg Greeley, the vice president of Amazon Prime.
Amazon Prime is Amazon's annual membership program, offers customers unlimited free same-day shipping, as well as free streaming movies, music, and books for $99/year.
Please share the good news;
Comments
comments