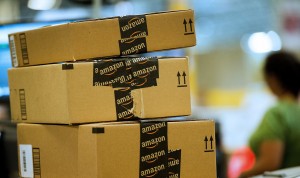 Amazon has just announced plans to hire an additional 100,000 workers across the United States to meet the surging demand during the current COVID-19 pandemic and shutdown.
According to their press release, the company noted they would also be raising the hourly rates for all workers.
"In addition to the 100,000 new roles we're creating, we want to recognize our employees who are playing an essential role for people at a time when many of the services that might normally be there to support them are closed. In the U.S., we will be adding an additional $2 USD per hour worked through April from our current rate of $15/hour."
Here in Charlotte, Amazon has raised the hourly rate has been increased to $17/hour.
If you're interested in applying for one of the new jobs, you can browse all available positions at www.amazon.com/jobsnow.
Comments
comments