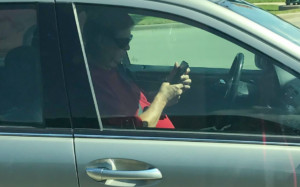 Adventures in nature can be amazing. However, to have fun, you need to prepare yourself adequately. You can't just sit in the driver's seat of a Toyota Corolla and drive off to the desert. This is not the type of vehicle you can drive on rough off-road terrains.
Instead, you need a UTE. If you own one, you know what we're talking about, and if you don't, you can always borrow or rent one from the companies providing this service. The UTE is perfectly prepared for the challenge, but even these oversized vehicles need some add-ons.
In this article, we're talking more about the things you need to install on your UTE when you're going into nature. These items can significantly improve your experience and make the trips more enjoyable. Read on if you want to know what these things are and why they are so valuable.
1. Spare Wheel in the back
Never leave your home without a spare wheel in the back. Most UTEs have a designated place for the wheel, but even if they don't, you can always install a spare wheel carrier and have the extra tyre placed on your vehicle, ensuring that you're fully prepared.
It's crucial not to stay in the wilderness without a reserve wheel because you never know if another gets flat and leaves you stuck. In nature, being left without an extra wheel means you're stuck until someone comes and rescues you. However, having one installed in the back means you can easily change it and get back to the city with the spare one.
2. Roof rack for the oversized items
The roof rack is so valuable. Not just for UTEs, but for any other kind of vehicle too. When you want to transport an oversized item from one place to another, there's no better way than tying it up to the roof rack. Of course, the UTE has a great tray in the back, but this one may be busy with something else.
Let's say that you're going hunting and you got yourself a deer or some other big animal. You can't put it back with your tent and the rest of the belongings. The roof rack is perfect for this occasion because you can tie it there and be sure that you're transporting it safely.
3. Toolbox in the rear tray
The UTE's rear tray is the best thing about this type of vehicle. It can become even better when you install a toolbox. There are many different types of toolboxes, from ordinary to canopy toolboxes. They all have different uses and values depending on why you need them and use them.
Most companies manufacturing toolboxes for the rear tray of UTEs will have them made precisely for the dimensions you need, so you don't have to worry if they'll fit or not. Simply call the companies making these toolboxes, and be sure they have what you're looking for.
However, you can always order one custom-made. Pick the dimensions that suit you, ask for the materials you want, and ask for a design of your choice. These guys can create anything you want.
4. Undertray toolboxes for the smaller items
Undertray toolboxes are a special kind of toolboxes placed under the tray and next to the wheels. They are specifically made to protect smaller items and provide an easy reach when you're in nature. You can't fit large items inside, but that's what the top part of the tray is for.
These small toolboxes can be highly significant when you're driving in nature. When you're outside of your vehicle and you need to get something urgently, these toolboxes are where you'll store the essentials. A knife, flashlight, first aid kit, all these things should go there.
5. Adequate tools to get you out of any situation
Finally, after installing all the equipment, you need to get the tools that may save you from getting stuck in the desert's sand or the mud in rainy hills. Get yourself a shovel, car chains, and other things that may be essential, and be sure that you're going prepared.
Since you have everything you need in terms of storage, you should fill them with the necessary tools. Never go without them because they will make the difference between calling someone to come over to save you and solving the problem yourself.
Conclusion
As you can see, going into the wilderness means getting prepared. Install the items we discussed above and get the tools needed for any situation. If you manage to do everything right, you'll have a fantastic experience and remember the trip forever. If you don't, you may struggle and remember the trip like a bad experience. Choose the first one.
Comments
comments