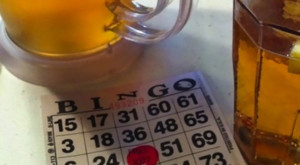 We love bingo in North Carolina, and the game is booming in Charlotte! Music bingo has become one of the most popular versions of the game and there are plenty of other innovations taking place in the Queen City, reflecting its diversity. There is no shortage of bingo venues in the city. We have Eastway Beach Bingo, Freedom Bingo, and Gay Bingo Charlotte to name but three.
And don't forget that bingo is also an option for a quiet evening at home. The bingo boom means there is a wide range of bingo variations and slots, such as sweet bonanza which are available to play online at Paddy Power bingo. This title was produced by Pragmatic Play and highlights how online slots have a variety of themes to choose from.
Music Bingo at the Mint Hill Coffee and Social House
Music bingo is popular all over Charlotte and at the Mint Hill Coffee and Social House bingo lovers can enjoy a fun evening of free Music Bingo, a mixture of bingo and "Name the Tune", on July 8, 2022. Players have the chance to win prizes and the opportunity to show off their music knowledge. Music bingo is easy to play. It is just like regular bingo with songs replacing the numbers. If one of the songs played is on your bingo card, you simply tick it off. As in regular bingo, if you tick off all of the songs on your card, you win!
Pajama Rama Bingo
Gay Bingo Charlotte is holding a slumber party on November 19 and 20, 2022. There will be dancing, crazy costumes and lots of laughs. This isn't a traditional game of bingo, Pajama Rama Bingo has its own rules and there are no prizes to be won, but there will be lots of fun to be had. Especially with Mimosa LaBouche as the hostess and emcee! The fundraising event was launched at the Great Aunt Stella Center in February 2000 and is now attended by over 1,400 guests at the Charlotte Convention Center. Everyone is welcome to attend this bingo slumber party.
Lobster Dogs and Music Bingo
Music Bingo is also on offer at the King Canary Brewing Company in Mooresville, fans of the bingo variation can play every Thursday and compete for King Canary prizes. Food is provided by Lobster Dogs, one of many lobster trucks in Charlotte, so bingo fans can come for the bingo and stay for the lobster, crab, or shrimp rolls!
Trap Bingo
Trap Bingo is a regular bingo event organized as a place for multicultural professionals to relive a traditional game of bingo combined with a party atmosphere featuring dancing and singing. The motto of the event is This is not your grandma's bingo! which reflects the modern variation of bingo.
Charlotte has a great deal to offer bingo fans with inclusion playing a big part in the offerings. Bingo is a great community game as it gives the chance for people to come together and have fun in a relaxed environment. Check out some of the bingo events coming to Charlotte this year. There is something for everyone, so bingo fans won't be disappointed!
Comments
comments