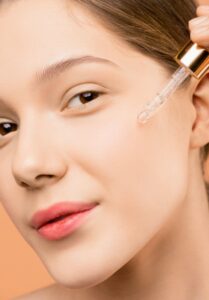 The future of the global medical aesthetic market looks promising with an 11% growth projected for 2024, according to the Medical Aesthetic Market Report. This statement is backed by the recent study conducted by the Money Magazine, which states that women in The Carolinas 
spend most on foundation
 and spend an average of $15,000 on cosmetics and beauty treatments alone in their lifetime.
Additionally, experts from the British Institute of Aesthetic Medicine have also emphasized that tailormade treatments for specific skin concerns will emerge as one of the standout treatments of the year. These trends offer an intriguing mix of things that will definitely suit every beauty enthusiast across all spectrums. So this article will revolve around the overarching aesthetic industry trends that will take beauty businesses to the next level this 2022.
A Rise in Simplified Beauty Solutions
As the aesthetic industry becomes the sector under the spotlight this 2022, businesses are creating new treatment options and are constantly improving their existing beauty solutions to satisfy the complex needs of their customers. With last year's rise of 'skininmalism', many are prioritizing quality over quantity by adopting a more intuitive approach to product usage that focuses more on improving one's skin health, as opposed to practicing extensive multi-step skincare routines. Central to this is strengthening the skin barrier and calming increased sensitivity caused by factors, including mask-wearing, pandemic-related stress, exposure to pollution, and overuse of harsh skincare products.
Furthermore, brands with 
sustainable skincare products
 that are made with eco-responsible and natural ingredients are also seen to be a burgeoning beauty category that looks to set bloom this year. For beauty enthusiasts located in North Carolina, the best way to get started is to visit 
Charlotte Med Spa
 where you can enjoy refreshing treatments that'll reawaken your natural beauty.
Leveraging Technology and Social Media
In this fast-paced and modern generation, the digital space has taken on a new meaning for beauty businesses and has created new opportunities for them to interact with their target audience in a cost-effective way. Social media channels serve as a visual reflection of a brand and are a major determining factor for potential customers on whether they should book an appointment or not. In fact, according to a recent study conducted by Wakefield Research, 47% of customers use social media platforms to schedule appointments and communicate with their salon or stylist.
Whether it may be a hair salon franchise or a cosmetic brand that sells skincare products, having a social media presence allows the brand to showcase its expertise and knowledge, which can lead to more customer engagement and sales. It is advisable to post engaging content, such as the latest how-to guides or beauty tips in a short, easy-to-read format that would interest those who are going to read it. Salon and spa business owners can also use social media to run targeted ads as a form of digital marketing to target potential clients located nearby and get them through the door.
As the aesthetic field is in an ever-evolving era, salons and beauty businesses are now diversifying their reach through digital platforms and are seeking ways to build customer bases that turn clients into lifelong fans. Following on from the 2021 trend, people will start to strip back their extensive beauty procedures to just the essentials. Dermatologists and experts in the industry have also concluded that 2022 will be a year of sustainable skincare routines with a huge emphasis on the "less is more" approach.
Comments
comments