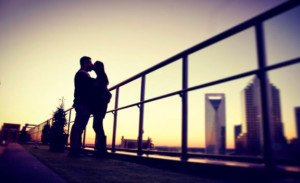 Many people use dating sites and apps for various legitimate reasons. On the top of the list is for serious relationships and hookups. Whichever of these you want, you should know that it is a possibility on these sites.
The internet has done a lot to make life better and these platforms are examples of how this is the case. Through the site's algorithms, you can get the right match and kick-off something serious or just have the fun you want.
However, you should know that some unscrupulous people have taken advantage of some of these platforms. They have used the possibility of finding a soul mate online to defraud people and cause havoc. This is something called a "romance scam" and it is why you have to be very careful.
There are even several terrible experiences that you can learn from. If you are interested in one of such, you can see: https://www.bbc.com/news/uk-england-birmingham-56984844
To avoid falling victim to romance scammers, you need to figure out the right platform for you. Additionally, you need to understand safe dating practices. Making sure you end up with the right dating platform and practicing safe dating is in your best interest.
So, we will discuss how you can achieve this in the article. We advise anyone trying to find a match for a hookup or a serious relationship online to keep reading. This is because the details shared here will be very helpful.
What Is Online Dating?
This is making use of the internet to find a date. This is a possibility considering that a lot of advancements t have come with digital technology.
There are even algorithms that ensure users of these platforms end up with the partner of their dreams. This happens by making you fill out some things about your preferences and making sure you end up with someone that ticks all (or most) of the boxes.
Many people have found a soul mate or have had the time of their lives using dating sites and apps. So, you might want to make the most of it.
How Safe Are Dating Sites and Apps?
Dating sites are safe to some extent and this is because some things determine the degree of safety. The security of users largely depends on 2 things:
The Particular Site Used
The site you use must be committed to ensuring your safety. As a result, they should be deliberate about not allowing every Tom, Dick , and Harry into the system. They need to make sure everyone that has access to the system does so with the right intention.
This is one of the factors that determine your safety on any of these platforms. You should know that some sites have a track record of ensuring this. They do personality checks and this helps them decide to validate or refuse to admit potential users into their system.
You should even be suspicious of platforms that are quick to admit users into their system. And for what it is worth, this has nothing to do with offering free services or insisting that users pay a premium. This is because romance scammers can make their way into both free and paid options.
The Dating Practices of the User
We have come to realize there are so many similarities between online and offline dating. For instance, there are people with ill intentions online just as they are offline. So, you should not listen to people that tag these online sites and apps as platforms where people get scammed.
It can happen offline as well. However, you will stay and remain safe as long as you play safe. This is by making sure you do not make yourself vulnerable to romance scammers. To help out, we will share some dating site guides in the next part. This is to make sure you do not fall into the hands of romance scammers.
Some Safe Practices for Online Dating
Using online dating sites has helped a lot of people meet amazing friends and even partners. It is also important to note that some of these people have met nice people beyond their borders and formed alliances with them.
In the same vein, the story is different for some. This is because they have met the wrong sets of people and have terrible experiences to show for it. More often than not, the difference between those that have positive and negative experiences is tied to their online dating practices.
This is why we have decided to shed more light on this subject in this part. So, listed and explained below are some safe dating practices you should engage when dating online:
Do Your Findings
There are many things you have to find out about. The result of your finding is what will help you take the right steps going forward.
One of the things you have to find out is the credibility of the site or app. On this note, you have to research the experiences of their previous and current users. And just so you know, you cannot rely on the reviews on the sites.
Rather, you have to check out credible and unbiased review sites. Speaking of their credibility, you should find out if the platform has been responsible for successful relationships. Also, find out if there have been experiences with romance scammers and negative activities at large.
The other research you should do should center on the user(s) you have been matched with. The truth is that you cannot rely only on the site's algorithm. You have to make your findings.
For starters, make sure the person in question seems and is legitimate. For instance, check out their profile on social media handles. You need to know some of the red flags that will help you figure out an unscrupulous person.
For instance, a person that has very scanty feeds on Facebook and/or other social media channels calls for suspicion. This is because many crafty people quickly open these accounts to take undue advantage of unsuspecting individuals.
So, they do not have so many posts, photos, and activities on their social media account(s). Just make sure you carry out your research before taking it any further by meeting or making any kind of commitment.
Insist on a Video Chat Session
Many dating sites are very particular about the safety of their users. However, there are still some lapses that conscienceless people take undue advantage of. As a result, you simply cannot just accept everything you see on the profile of the user you are paired with.
You need to make sure it is what it is. One of the ways to do this is to insist on a video chat. We strongly advise that you do this a couple of times before taking things seriously.
This request of yours should not be a problem considering that there are many video chatting channels available. If you are interested in finding out some of the options available for video chatting, you can click here.
Refuse Pickups at the Initial Stages
The idea is that you will move way past scanning through profiles and chatting on the dating site interface at some point. It is considered progress that you meet in person and hopefully make it serious.
Well, this is not a bad idea but you need to tread the path of caution. One of the ways to do this is to avoid offers that seem very romantic but could be dangerous. One of such is the offer to pick you up instead of having you take public transport or drive yourself.
To be candid, this seems like a very nice offer (especially for a lady) but you should refuse it. You should do this till at least you are fully aware of who you are dealing with.
The truth is that some people have gone missing or have been physically or sexually abused this way. So, be very careful about making such decisions. Speaking of treading the path of caution, you should pay attention to the next point.
Do Not Meet in Secluded Places
This also has to do with keeping it safe. The moment you both agree to meet, make sure the venue is somewhere public.
There is a high chance unscrupulous people will be unable to carry out their evil plan in the open. So, put a pause to that urge to meet in a very warm and cozy place. This is till you get to know this guy or lady well enough.
Make Sure Someone Else Is Aware
No positive-minded person wants the first date with someone to go bad. This is the right way to think but should not stop you from erring on the side of caution.
Against this backdrop, make sure you tell someone very observant about your whereabouts and the person you are meeting. You should update the person frequently about the state of things.
You should also take advantage of technological advancement in this regard. We mean you should have your GPS on or any technological means of knowing where you are per time.
Have a Weapon of Self-Defense
The intent is not to get into trouble as stated before. However, we strongly advise that you go prepared should this happen. So, you should take a weapon of self-defense along with you.
Some of the options you could consider include pepper spray, pocket knife, and tactical pen. Any of these could come in very handy should you get in harm's way with your date.
Withhold Sensitive Information Till You Know Your Date Well
This is one of the biggest mistakes of several people that have fallen victim to romance scammers. You should make sure you do not make the same mistake.
Ensure that you do not tell the date any sensitive information. This is regardless of how much or quick you think you have bonded with your date.
Some of the things you should keep unknown include information about your bank account and social security info. Information about these things (and more) can be a way for unscrupulous people to extort.
Be and Stay Sober
We strongly advise that you avoid getting tipsy or drunk when meeting. People that find it difficult to do this should avoid alcohol altogether.
You need to be very much aware of what goes on when you are with your date. Also, make sure you are not taken by surprise in any way.
This is because some crafty people may try drugging their dates so that they can extort them. So, keep your eyes wide open. Be very observant.
Wrap Up
Conclusively, we strongly advise that you do not have sex on the first date. Frankly, experience has proven how there are many disadvantages of doing this. For more on this, you can visit: https://www.self.com/story/sex-on-the-first-date
We have gone over some of the ways you can date safely on dating sites in this article. We advise that you make informed decisions by making good use of the information shared here.
Comments
comments