Introduction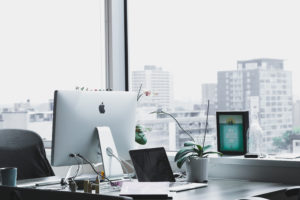 Information Technology Infrastructure Library, also known as ITIL for short, is a structural framework for the Information Technology (IT) industry around the world. ITIL is used in most IT businesses and activities to increase the overall efficiency of the processes. If this sounds confusing, fret not. ITIL is the up-and-coming thing right now in the flourishing IT industry. If you're looking to enter the IT industry but are unsure of how to do so, getting an itil qualification is a step in the right direction. Read on to find out what exactly is ITIL and how you can jump on the bandwagon.
What is ITIL?
ITIL essentially is a framework that allows businesses of varying sizes to build a strong internal foundation. The framework provides the best methods for dealing with IT services. Whether is it managing customer relations, increasing productivity within the workplace, or creating a reliable IT system, ITIL helps to improve the workplace settings and workings while making sure that businesses refrain from making common mistakes. 
The ITIL can be implemented in businesses and institutions through a third party. This individual would have to attain an ITIL certification at one of the ITIL Accredited Training Organizations (ATOs). At the ATOs, participants will have to undergo training and pass the relevant examinations before attaining the ITIL certificate. 
ITIL is popular amongst many businesses due to its versatility and adaptability. It can be adopted in businesses of varying sizes or industries. Even big brands such as NASA, IBM, and HBSC use ITIL to ensure efficiency in their businesses. 
Types of ITIL Certifications
Being ITIL-certified implies that one is equipped with the skills to best manage the processes and industrial terminologies of the IT sector in any business. These are extremely niche skills that require an ITIL certification to be recognized. Given that IT is prevalent in many businesses, ITIL-certified professionals have highly sought after. There are four main levels of certifications to be achieved. 
ITIL Foundation
As the name suggests, the first level of ITIL certification covers the important basics of the framework that is crucial for the subsequent levels. The ITIL foundation will teach you the seven essential ITIL practices, the four dimensions of service management, fundamental notions of service management (which comprises service relationships and value creation), as well as the ITIL service value system (SVS). With this foundational understanding of the ITIL framework, individuals can help organizations to increase efficiency. 
You'll have to attain a certain number of credits and pass the examinations before being officially certified. After getting your ITIL foundation certification, you have the option to choose either the ITIL managing professional certification or the ITIL four strategic leader certification in the next level.
ITIL Managing Professional 
The ITIL managing professional essentially teaches an individual the ropes of running smooth and successful IT processes in a workplace. It can be broken down into four sub-modules.
ITIL Strategist Direct, Plan & Improve (DPI)
This module equips individuals with the know-how of managing the employees in the organization in terms of their working styles and personalities. Employees with managerial positions are best suited to take this module as they will learn how to work with and balance the relationship with their colleagues as someone with a superior position. This module aims to allow the organization to constantly be learning and improving. 
ITIL Specialist Create, Deliver & Support (CDS)
This module focuses on service management activities and teaches individuals how to utilize innovative ways to appeal to and serve customers. The skills gained from this module allow IT practitioners to incorporate their IT knowledge in to the customer service aspects of businesses. 
ITIL Specialist High Velocity IT (HVIT)
This module is all about enabling the delivery service of organizations to run at optimum speed. The supply chain and delivery aspects of businesses, especially bigger companies can be extremely complex. A delay or hiccup in one part will likely cause a chain reaction. The HVIT teaches individuals to use technical strategies and technologies such as Automatic Testing, Cloud, and Automation to ensure a smooth delivery process. 
ITIL Specialist Drive Stakeholder Value (DSV)
This module explores different ways to attract the customer's attention given the globally competitive nature of industries. IT-enabled services techniques will be taught and individuals can apply these techniques such as CX and UX design, SLA design, and customer journey mapping in organizations to increase overall stakeholder satisfaction.
ITIL Strategic Leader
Covering the aspects of business strategies, ITIL provides two sub-modules.
ITIL Strategist Direct, Plan & Improve (DPI)
This module is the exact same one that was mentioned under the ITIL Managing Professional section!
ITIL Leader Digital & IT Strategy (DITS)
This module teaches individuals to use IT techniques to complement digital business strategies. It requires individuals to think out of the box as the real-life challenges from new technologies are ever fluctuating and complex.
ITIL Master
Finally, the fourth and last certification is the ITIL Master certification. The highest level of all, ITIL Master-certified individuals have to prove their abilities in the real workplace environment. This certification is curated differently for the individual. There are no set modules or examinations to take. 
To be qualified for the ITIL Master certification, you are required to have the above-mentioned ITIL certificates, hold a managerial position in ITSM, and show how you have applied the knowledge in real life.
Costs of ITIL certifications
Depending on your location of residence, the type of course you choose (online vs in-person), and whether you have internal training with your current company, the price of the certifications will vary accordingly. 
The registration of the examinations typically ranges from $150 to $500 and this does not include the modules. If you're currently employed, try requesting your company to foot the bill and explain how this can be beneficial to them too.
Conclusion
Undoubtedly, attaining these ITIL certifications will greatly boost your career growth given the high demand for IT professionals. The process of attaining these certifications matters more than the certificate itself. It is the knowledge that you learned and the way to apply them to real-world situations that companies are looking for. With that, all the best!
Comments
comments