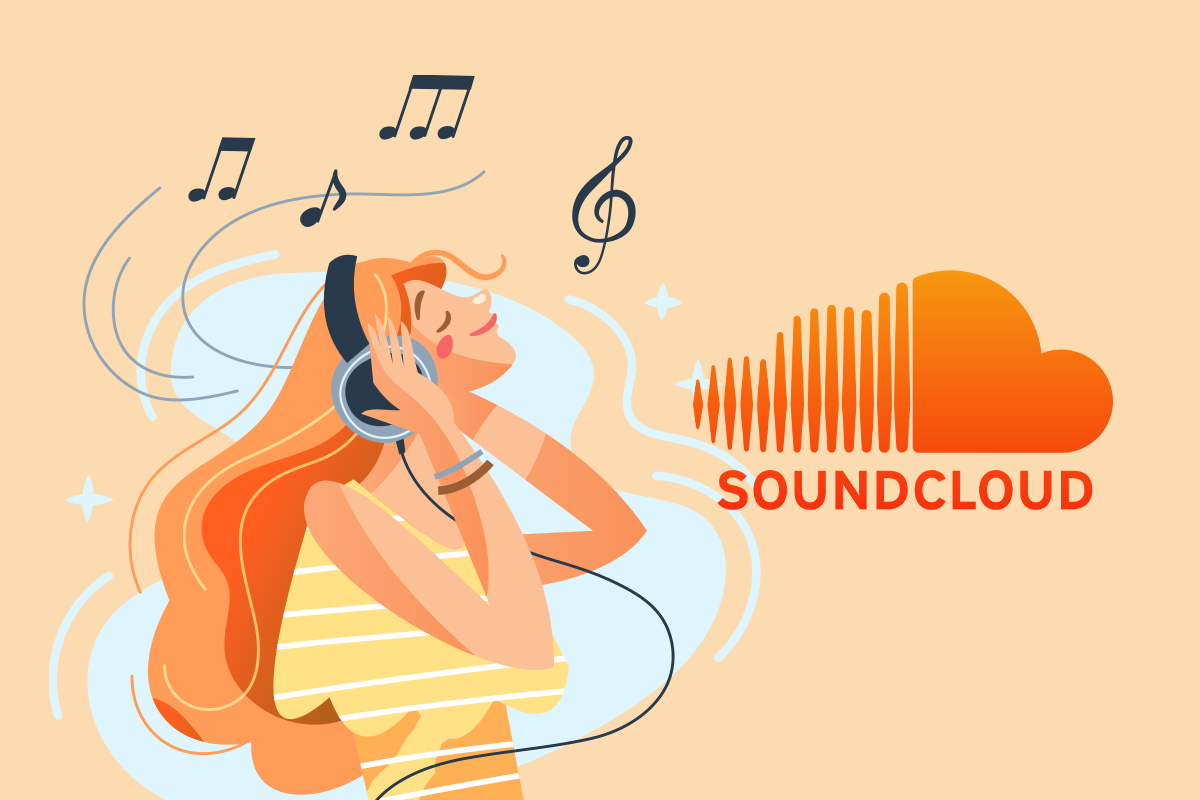 SoundCloud is an incredibly versatile platform for musicians and music enthusiasts to share, promote, and play songs online. There is no better place for independent artists to make their mark. The thing is, you'll need to actually get heard on SoundCloud first.
Whether you're a music creator who just made an account or you've been on SoundCloud from the get-go, it's vital to have an abundance of listeners. You can make a million tracks, but if your songs aren't played by active users, your efforts won't take you very far.
Having a great deal of SoundCloud plays is more than just a popularity contest ‒ it can change the course of your career and bring inevitable success. You could be collaborating with big names, signing with record companies, and getting recognition from the music industry at large. 
Are you ready to have your music heard by thousands (or millions!) across the globe? This article lays out 9 ways to make it big on SoundCloud.
How to Get Heard on SoundCloud?
The solutions below are the best ways to get heard on SoundCloud, according to our experts. With some time, effort, and dedication to your craft, these essential tips will take you to the top!
1) Create Great Music
This first tip seems obvious, but it stands as the core element of achieving SoundCloud success. Creating fantastic music means presenting fine-quality content to the world in a multi-faceted way; fresh beats, addictive melodies, well-written lyrics, and beautiful visuals.
To get your music heard, don't be afraid to boost the bass, break boundaries, and try new things. This way, you will constantly evolve in your craft and attract new listeners who devote themselves to your music and come back to hear each new release.
2) Be A Trendsetter
Being a musical trendsetter is the only way to stand out in a saturated industry. So you'll want to dedicate yourself to taking risks with your music while also staying on top of trends. Study up on bold artists you admire and how they created a brand that's completely unique.
This approach turns listeners into fans, as they'll never know what to expect from you and can count on you for the latest music to show off to their friends (who will also become fans!)
3) Tag Your Music
SoundCloud utilizes an algorithm, so tagging your music is a great habit for staying consistent throughout your career. Find the best tags for your tracks by searching successful artists in your genre and note down the descriptors they use that are relevant to your own work.
You can use this method to share your location, add moods, and anything else that's relevant to your music. SoundCloud (and your listeners) will thank you!
4) Use Impressive Album Artwork
Having impressive album artwork is a necessity for getting recognized on SoundCloud. The internet is a visual-centric place, so you should either have the skills to create attractive album art or connect to a creative who can make it for you, whether that's photography or graphic art.
Make sure any visuals you use to represent your music. Try to mix things up with new artwork for every track release or one masterpiece for an entire album.
5) Make Use of Waveform Comments
SoundCloud's waveform commenting is a feature where musicians can view their fans' feedback, providing opportunities to interact with people in real-time. This form of commenting is not just for creators, though; it's also beneficial for listeners to stay on the pulse.
The more waveform activity you have, the more people will be interested in listening to your tracks. You can get the ball rolling by asking your current fans to leave waveform comments!
6) Make Use of the "Add A Buy Link" Feature
Consider building out your SoundCloud profile and including a buy link, which will allow fans to purchase your tracks on platforms like iTunes or Bandcamp.
This feature allows you to sell your music online so that you can devote more to your craft. Monetary gain will help you buy new equipment, work less of your day job, or travel for gigs. Plus, you'll find that fans are often happy to support independent artists!
7) Promote Your Music Via Other Social Media Platforms
To make it online, you'll have to utilize multiple social media platforms for cross-promotion. This means that you promote your SoundCloud account on social networks like Facebook, Twitter, Audiomack, Spotify, Instagram, and Youtube.
Letting everyone know about your music through different social media channels will bring in a consistent stream of listeners to your SoundCloud profile. So don't be afraid to share your excitement on these apps every time you release a new track, and include an easy-to-access link to your SoundCloud with each post.
8) Share Private Links to Your Tracks
The internet is a saturated place, so it's understandable that people don't always notice when you upload a track. Instead of waiting around, share your music by sending private links to your latest musical creation.
Whether it's through a quick text, email, or DM on social media, you should make a consistent effort to promote your music to people in a more direct way. A link is a simple way for them to get straight to the music, providing you with more SoundCloud plays instantly!
9) Increase SoundCloud Plays
Anything you can do to get noticed on SoundCloud is an honorary act that will propel your account forward. When your time and effort aren't paying off quickly enough, the best thing you can do is buy real SoundCloud plays from Media Mister to boost your track's reputation.
Media Mister is a vetted company providing high-quality, targeted services for online creators. Within a few simple steps (no passwords required), you'll get SoundCloud plays from real users, always at a fair, cheap price.
Utilizing this service is a fail-proof method for boosting your presence on SoundCloud, and it won't take time away from you making music. It's a safe and efficient way to get more plays on one or multiple tracks, giving you more momentum on the platform and exposing you to the masses.
Final Thoughts
It's only a matter of time before you get heard on SoundCloud. If you make quality music that's exclusively yours, use social media and SoundCloud's tools to promote yourself and get your fans involved.
We hope this article provides you with everything you need to break through as a unique, established music artist. Utilize these tips and believe in yourself ‒ you can do it!
Comments
comments