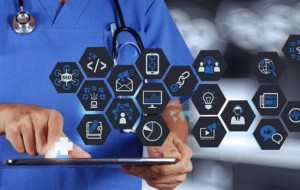 It can be intimidating to consider a potential job as a nurse. Before you start studying, you must first pick what type of career you want to pursue. You should consider how much money you want to make and whether or not you want to work shifts for the rest of your life.
Education is also not inexpensive. Consider why an MSN-FNP is preferable to a bachelor's degree before you spend the next 20 years paying off student loans. Although both degrees can take the same amount of time to complete, there are several major differences. Continue reading to learn more about them.
Competencies and Skills
Both of these degree options will provide you with the required skills and competencies to work as a registered nurse (RN), but the specifics of each are somewhat different. A BSN is one step below an MSN-FNP and differs significantly in terms of what you will learn. Although in some institutions you may need to hold a BSN degree to pursue an MSN-FNP, the latter will offer you greater leadership abilities. With a BSN, you'll learn how to use interpersonal skills like rapport to communicate with patients. You'll also learn to advance your cognitive skills, such as improved memory as well as an understanding of mathematics. A BSN degree will teach you how to adapt to different medical conditions in addition to anatomy and biology. Dealing with difficult patients and being accustomed to harsh working conditions where you will be exposed to numerous dangerous chemicals and procedures daily are all part of the job.
An MSN-FNP, on the other hand, will help you improve your leadership and organizational management skills. This includes assessing patient cases and determining how to improve poor treatment outcomes, such as mortality and readmission rates. In addition, rather than medical treatments, you will be in control of your day-to-day activities. An MSN degree equips a nurse to work with health and safety rules as well as advocate for policy change. The exact topic matter addressed is one of the primary areas of concentration for an MSN-FNP. Nurses with this degree can work in clinical trials and enhance their education, administration, and practice in advanced nursing. 
The Flexibility of Work Hours
Nurses are well-known for working lengthy shifts, which can sometimes exceed 12 hours. If you only have a BSN, this is unlikely to change. Nurses must work in successive shifts to keep patients alive and healthy because the profession requires more practical day-to-day duties. With an MSN-FNP degree, you will have greater freedom and will most likely work the standard nine-to-five office hours.
Some MSN-educated nurses who work in hospital nurse practitioner settings only work during the week; however, family nurse practitioners may work weekends and longer hours throughout the week. This is because they are frequently involved in multiple family situations that must be handled independently. They will still not work the same shift hours as regular nurses, but they may encounter more challenging situations. Nursing is a rewarding career no matter which educational degree you hold. The advantage over an MSP-FNP compared to a BSN is that, with more flexible hours, you can pursue other interests. If you are starting a family or want to make your workdays shorter, you will have the freedom by specializing early with a Master's in Science Nursing.
Duration of Course
If you're not sure which degree is suitable for you, think about how much time you have to study and gain practical experience. Every MSN-FNP student must have either a BSN or the appropriate expertise before entering. A full BSN can take anywhere from three to four years for a young aspiring nurse to finish. You will need to study for an extra two years to proceed to an MSN-FNP qualification. You can start an expedited MSN program right away, which will take roughly three years in total. The problem is that, depending on your past knowledge and skills, the course content may be too advanced for you. To get a better comparison in the course duration, check out Marymount University who can advise on your options to upgrade your BSN degree.
An RN license is required for all MSN-FNP students to practice; however, it is not required for a BSN degree. It's tempting to jump forward to a Master's degree, but think about the career you desire first. Do you want to spend most of your time working with patients and caring for them daily? Do you want to be a leader in policy reform and make a difference in the administration? These questions will assist you in determining how much time you should spend studying.
Practical Work Differs
Nurses with a bachelor's degree in nursing science can work in family practice, geriatrics, or acute care. A nurse with a BSN can also perform physical examinations, but they won't have the same level of practical experience. Nurses with a BSN also learn about human behavior and how to work with infants in prenatal care. Because an MSN-FNP-educated nurse can have responsibilities that are almost the same as a practicing doctor, the job immediately commands more respect. They will be able to carry out minor operations and, if necessary, psychological assessments, as well as work with a variety of ailments and diseases. 
A master's degree in nursing prepares nurses for managerial and administrative positions. These nurses are more interested in teaching and leading university seminars to educate other medical professionals about new policies and how to enhance patient outcomes. Financial management, company planning, program development, and leadership specifics are all covered in a Master's degree. Many competent nurses with an MSN-FNP opt to work in curriculum development, where they can address difficulties in nursing and educate the next generation of nurses.
Different Careers
As you can see, these two programs have some significant differences right off the bat. In terms of employment options and chances, determining what you want to do with your life will be the most compelling argument to pursue any degree. A BSN gives you many more work options than a general nurse, who is only permitted to monitor patients, give them medication, and keep them safe at a hospital. These nurses may go on to work with surgeons, become pediatric nurses, or work in end-of-life hospice care.
In contrast, a nurse with an MSN-FNP can specialize in anesthesiology, research, or administration. Advanced nurse practitioners, clinical nurse leaders, and nursing managers, who supervise all other teams of RNs, are the main career opportunities.
Salaries
People only obtain their degrees to earn a good salary and take care of their basic human needs. The earning potential is probably one of the key reasons why someone would choose to complete a more difficult MSN-FNP than a BSN. Yes, BSN-educated nurses will still earn a good living, but MSN-FNPs can earn significantly more. For example, a geriatric or pediatric nurse can earn between $48,000 and $68,000 per year. A nurse leader in charge of a nursing team can expect to make around $80,000 per year. Nurses with an MSP-FNP in administration and education may expect to earn around $100,000 per year, with consulting paying the most at $125,000.
Although the difference may not appear to be significant, these values represent the average pay for each position among American nurses. You can pretty much decide how much you want to be paid if you've specialized in a field, have an MSN-FNP, and have decades of experience. The amount of money you take home at the end of the week is also determined by working for the correct healthcare practice and department. Even though both nurses have the same degree, those in research can make far more than those in administration. Each nurse's experience and specialty can have a vital transformation in their future career options.
Rigorous Curriculum for MSN-FNP
Because the BSN curriculum includes areas like microbiology, pharmacology, physiology, anatomy, and emergency care, it may seem like the harder choice. The truth is that the BSN program teaches the fundamentals of these areas, but the MSN-FNP curriculum delves deeper. Business management, hospital administration, health and safety standards, health codes, and other advanced topics will be covered by MSN-FNP students. The goal is to prepare MSN-FNP-educated nurses to take on more responsibilities in the healthcare system as a whole.
To some, this job may appear to be simple and undemanding but, in reality, you will be responsible for more significant tasks and will be the driving force behind innovation and change for the entire medical community. Nurses in positions of leadership may also be responsible for the healthcare facility's financial management. In addition, the clinical practice hours are longer. BSN-educated nurses must finish 6,000 hours of clinical practice on average, while MSN-FNP-educated nurses must complete 10,000 hours. More hours will be required for research and educational roles with a Master's degree that require extra specialization.
Fills a Market Need
Nurses are in high demand at all times, especially as technology advances and older generations of nurses retire. In the United States alone, the Association of Medical Colleges predicts a shortfall of at least 139,000 nurses by 2033. Because they can perform many of the same tasks as primary care physicians, family nurse practitioners are in even higher demand than RNs. They have worked as a registered nurse and dealt with patients daily, and they have the appropriate experience that is required when there is a lack of general practitioners.
Medical organizations can save money by using an FNP who can do many of the duties of a doctor. This means that the time has come to pursue an MSP-FNP degree to fill the market gap. Nurses with post-secondary education such as a Master's degree are more likely to get hired for management positions, even if they have the same years of experience as someone with only a BSN. Taking on a more advanced curriculum shows that you are willing to tackle the difficult stuff and that you want to have more responsibilities in your professional career.
Lifelong Patient Care
Both degrees require you to work with patients to some extent, but the amount of contact varies. FNPs will often work with a small number of patients over many years, if not decades. Many FNPs serve as the primary care physician for a single-family and follow up on their patients regularly. People are more inclined to seek communication with one individual rather than visiting a different doctor every year for a checkup. This increases the patient's faith in the FNP, and you can develop long-term connections with the patients you care about.
RNs with a BSN will still have to care for patients most of the time, but they will care for a different person every shift. As an FNP with a Master's in Science Nursing, you'll be able to prescribe medication, manage patients' medical reports, and carry out more complex procedures. But as a BSN, you'll only be able to administer the treatment, monitor vital signs, and perform basic tests. You'll have a lot of different experiences with patients, and you'll probably only deal with the same person once or twice in your career.
It's easy to see why some nurses choose to return to school for a Master's degree after learning about the significant differences between a BSN and an MSN-FNP. There are considerably more work prospects, and having an MSN behind your name will provide you with the skills to manage the obligations of both regular registered nurses and primary care physicians. The key distinction is that BSN students will work with a variety of patients and be allowed to perform basic medical tasks. With MSN-FNPs, they will work with fewer patients over a longer period but handle more complex procedures. Earning your MSN-FNP will provide you with a career that will pay incredibly well for the rest of your life. You'll have more options to pursue your education, and you'll be able to make policy changes that matter.
Comments
comments