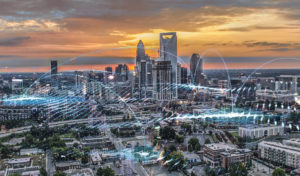 Customer relationship management is a key business component that entrepreneurs must understand for any business idea or company to flourish. Developing working CRM software for monitoring or managing business relationships with clients is thus a tool every business requires. Not because it's a technologically advancing world and every business needs it, CRM is a must-have for businesses that are careful about customer relationship management, monitoring and managing business operations as well as working towards growth. 
CRM, therefore, continues to gain popularity among many businesses just as fast as it evolves, and 2020 just got more conducive with more user-friendly CRM tools compared to before, making it a software no one leaves behind. Entrepreneurs do not care too much about whether users understand clearly CRM definition; they care more about how important is this tool to their businesses. 
Every customer values customer experience as much as they value the products and services they get from a company. According to Creatio, many customers are even willing to pay more for a product as long as they get an amazing customer experience. This makes CRM software a valuable asset for all seasons. 
Companies will, therefore, have to invest more time in creating relevant and personalized content to be able to stay afloat in a field where completion for customer retention as well as recruitment of new customers highly affects a business environment. 
The following reasons make CRM a commendable business asset every entrepreneur is looking out for.
1. Customer-based products
CRM helps a business to store customer purchase histories and other relevant resources. This makes it easier to track and follow up on a customer in an attempt to establish their relationship with the company based on previous purchase preferences and experiences. 
2. Extensive customer data
Getting all customer data has never been easy without CRM. This software will have the whole history of customer trends picking up even those who the business may have acquired before a CRM system was installed. 
3. Helps you get ready for service
To be ready to serve, one needs to understand the kind of services demanded. CRM helps you to classify customers in terms of price group and product preferences as well as location. This makes it easier to optimize services, and the allocation of products and customer managers becomes easier. 
4. Increases conversion probability
With customer data and purchase history in place, it is easier to study customer preferences and supply products based on demand and high seasons. This way, the business stays ahead of others who lack these monitory tools, and therefore conversion rates remain high. 
5. Data access is easier
Accessing data with the CRM system is simple and can be done anywhere. This is because data is centralized in an integrated CRM system and can be accessed from anywhere on any authorized device by any authorized person. 
6. Business reputation
Reputation is one thing customers look at first before they can become leads or be retained by your business. CRM grows a business reputation by helping the business with virtually everything. This makes a business be able to perform faster and efficiently. The human employees must, therefore, understand how to use the system fast and effectively for the business to flourish. 
7. Automation
Every business admires the automation of services, particularly customer engagement. This way, the company can reduce costs on regular works such as sending emails, taking up calls, and addressing legal issues. 
8. Reduces sales conversion time
The conversion of sales takes loner historically. However, with the CRM software, the time a company is likely to take before completing a single sale is greatly reduced. Representatives get information through the CRM system much earlier; leads are converted to customers, and sales are completed within a shorter time compared to the historical methods. 
The evolution of CRM, therefore, has created a massive divide between companies using this asset and those clinging to the old methods. There is a greater change in customer experience in 2020 for businesses integrating AI in their CRM software platforms, for example, compared to those leaving this out. And this explains more practically why CRM is important. 
Comments
comments