As we all know, gambling is unpredictable. You can never anticipate the outcome of a game. But what you can do is improve your playing skills. Whether you are new to this industry or already have some experience, there is always room for learning.
Do you want to be a better player? This article is exactly what you need!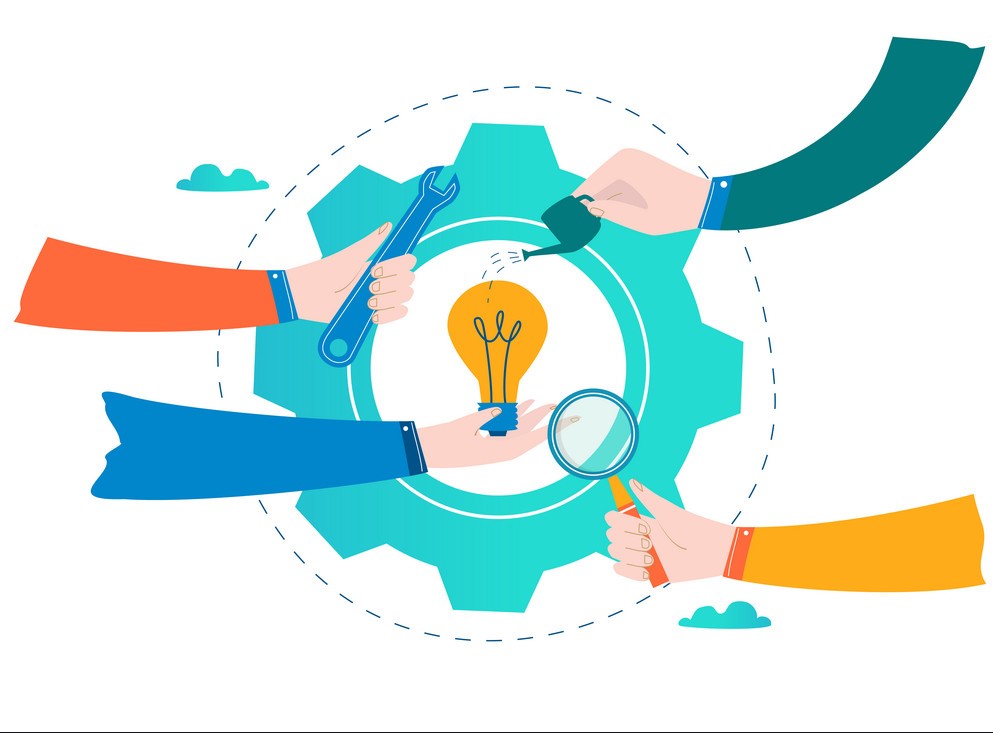 The best ways to improve your gambling abilities
Because online gambling is taking over the industry, we are going to focus on ways of enhancing your betting skills on the Internet. However, most of these tips also apply to land-based casinos.
⦁ Try out different game versions
If you played a game multiple times, but you still don't seem to get the hang of it, that doesn't necessarily mean that you are bad at it. Maybe you have just chosen an alternative that doesn't fit your playing style. So, you need to keep practising and trying out different versions of the same game, until you get better at it.
There are hundreds of options available online, not only in terms of game categories but also in terms of variations. For example, if you want to play Blackjack in an online casino, you will find multiple versions, from different software providers. Each title is unique and has its particular rules, even though the game principle remains unchanged. The same goes for slots, jackpots, Roulette or Poker. You'll never know what you're good at until you try.
⦁ Claim bonuses
Everyone says that practice makes perfect. That works just as well for gambling. However, it's easier said than done when you are on a set budget. Luckily, online casinos offer plenty of promotions that customers can use to improve their skills without spending their money. And because the range is so extensive, it's better to use a filtering tool like CasinoBonus CA to compare multiple offers. Bonuses enable you to try out games that you wouldn't probably access while playing with real funds.
⦁ Monitor your bankroll
Spending a lot of money while gambling won't help you improve your skills. Sure, you need to practice, but things don't happen overnight. If you spend large amounts at once, it doesn't mean that they will contribute to a faster learning experience. So, start with smaller bets and work your way up only when you feel confident enough in your abilities. You should closely monitor your bankroll to make sure you don't cross any limits.
⦁ Get information from various sources
Nowadays, you can get information on various topics from a wide range of sources. If you are not sure how a game works, you can watch online tutorials, read articles or even gambling strategy books. Yes, they exist! And there are plenty of them if you know where to look. With that many sources, nothing is impossible. You only need a lot of patience and motivation. Start researching different game strategies and put them in practice. In this way, you will discover what works best for you and how to adapt to different situations in the gambling environment.
⦁ Keep betting records
Keeping journals or diaries of your betting history is not shameful at all. Some might consider it childish, but it can actually contribute to improving your skills considerably. How? Well, let's say you are trying out a new Roulette strategy. Recording your wins and losses, as well as the bet amounts or patterns will help you understand where you went wrong and what to do differently. Do not count only on your memory! Writing everything down has a greater impact on the learning process.
⦁ Share experiences
The best part while playing against others is that you can interact with one another. You should always watch your opponents' moves and analyse their playing style. After all, you might learn something from them! Gambling can be very competitive, but that doesn't mean players cannot share their experiences and help each other upgrade their skills. Live casino games are a great way to interact with fellow punters as you dispose of the online chat feature. Moreover, you can watch experts play or join live sessions as an observer. Not participating in a game gives you a better perspective and makes you more aware of what's happening.
⦁ Take regular breaks
Playing for long, uninterrupted periods of time can decrease your attention and affect your concentration level. Thus, you should take breaks from time to time and focus on something else to relax your mind. If you play regularly, but during short timeframes, you will always play at your fullest potential, and you will be able to upgrade your gambling skills just by being more alert. Moreover, you shouldn't drink while gambling, as you may lose track of time and disrupt your concentration.
In the end, improving your gambling skills is all about practising and learning from your mistakes. Don't let a few losing hands discourange you Losing means learning, and you shouldn't view it as a bad experience. Even if sometimes it may rely on a good strategy, sometimes only luck is what matters.
Comments
comments