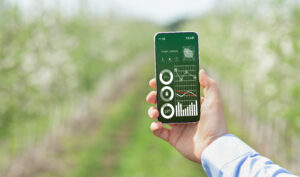 Instagram's popularity is increasing. People are becoming more likely to share items with others on social media. This isn't only for fun; it's also a way to earn money by gaining Instagram followers.
However, obtaining thousands of followers in a matter of days without putting in any more effort isn't always simple.
You put a lot of effort into your blog's research and content creation. Everything works fine until you press the "publish" button, which takes a few seconds. You're certain you've written something spectacular. However, it may not always take place in the way you expect.
Although there is no one-size-fits-all approach to growing your Instagram account, there are a few things to consider.
There are, however, a few recommended tactics that can help you reach a larger audience or get more out of Instagram.
Here we have listed a few tips for creating branded content and gaining engagement on Instagram:
1. Ensure Quality
Various experts advise posting one or more times each day on Instagram; nevertheless, this may not be the greatest strategy for everyone. While brand awareness is desirable, frequent updates may be perceived by your target audience as spam, resulting in content rejection.
Furthermore, your target viewer's engagement percentages may drop if you continue to upload content at regular intervals throughout the day but suddenly stop doing so due to a lack of content ideas.
If you can't take high-quality photos every day, upload fewer times. Rather than a flurry of low-quality shots, it's usually best to share a few high-quality photos each week.
Utilize Instagram statistics to determine which of your articles were the most popular and successful among your followers on the Instagram platform.
You may also utilize Instagram advertisements to boost your top photos by requesting that people visit your page and if you have one, your blog or website.
2. Prioritize Distribution
Unlike conventional marketing, branded content is generated with the intention of causing members of the intended demographic to spread it with their digital contacts due to its relevance. 
Whenever appropriate, include links and connections for uploading content via online networking platforms to promote this distribution. 
Nevertheless, the obligation for publishing material all over a variety of channels doesn't really cease with reader-driven circulation. This means the content producer continues to play a vital role in distributing content across a variety of channels.
While creating the ideal branded content plan may appear to be a daunting task, content creators may begin to leave their imprint on the digital sphere by utilizing the numerous information and techniques accessible.
While branded content was formerly considered to be an exciting technique to possibly promote one's internet brand, new researches suggest that it is now developing as one of the few effective marketing strategies. 
As a result, it is critical for internet enterprises to use similar advertising strategies as early as practicable.
3. Focus On Visual Appearance
There are numerous implications to the graphical interaction. It's not something you should overlook. Consumers notice a model first and foremost for its icon or color combinations when it is displayed.
We know it's the well-known Thumbs up when we see a beverage in a can with a blue and red label. To make your Instagram feed more unified and visually appealing, start with the same techniques.
It's not just about the color; it's about proportion and design as well. You might use a simple application that lets you preview your image arrangement before you submit it. For color coherence, use only one photo filter, or go all out with photo album photos.
Another alternative for quotations is to utilize a single color scheme or to repeat the same material every third or fourth image in the line. You might start exhibiting your brand message with this stream of systematized photo uploading.
Because your fans will be expecting more updates, they will be more likely to stay on your social networking platforms. You could also visit Buzzoid to learn more. 
To save time and establish a uniform account presentation, apply the same filters and changes to most of your photographs, preferably not all but the majority. Enhancing a photograph takes a long time when it comes to submitting an Instagram post.
4. Pre-planning Helps
Pre-planning content always helps in creating branded content.
Proportioning is a resource planning strategy that focuses on resources to increase production. The goal is to collaborate on projects that require better programming skills.
When it comes to advertising, this could imply combining content development and planning rather than writing and posting articles on a regular basis or at various times throughout the day.
It's feasible that starting again every day would be incredibly disruptive to any timetable. Arrange a photoshoot to gather a variety of images that can be utilized in a series of updates.
Create and adjust all of the photographs you wish to upload in the future month at the same time since you're already in the editing program.
Put all of the photos in a service software application at the same time and write descriptions for each one.
Another advantage of writing a complete period's worth of articles at once is that you'll be far more consistent with your postings because you'll have scheduled them ahead of time.
5. Good Editing Is Important
Instead of using your phone, make postings on your PC. Online networking administration is becoming substantially easier than it was a few years ago, thanks to the abundance of materials available.
Although publishing to Instagram is now restricted on the website, there appear to be a number of ways to compose your content on your computer before submitting it.
You may save a lot of time by creating images on your computer. The causes are as follows:
Taking and editing images and movies on a computer is much faster than on a mobile device. Transferring audiovisual assets from your PC to your phone is no longer essential with several planning apps.
6. Throw the "Fluff" Out of the Window
Many enterprises overlook that developing quality content is far more than merely loading the site with nice words in an attempt to engage with internet consumers via branded content. 
Internet users have come to demand compelling content that is both intriguing and fun. It's usually better to write a brief, clear material that's jam-packed with important knowledge than to ramble on for numerous pages without offering something substantial. 
Make every effort to avoid including any as much as feasible.
7. Forget About Conventional Marketing Standards
Print and digital advertising have always observed a strict set of criteria for conveying the concept behind any campaign. 
In contrast to traditional commercials, the first rule of generating branded content is to generate engaging and informative items that are valuable to the end customer.
Although it's hard to resist the urge to hammer the client with a marketing pitch or data about your company, such approaches frequently backfire on the content creator. Rather, close to the conclusion of the content, offer an unobtrusive link to your company or a small remark.
Conclusion
Now that you know the best tips for creating branded content and building your business on Instagram, you'll be able to get better results with less extra effort and time spent on activities. These pointers will certainly help you increase your productivity and efficiency.
Furthermore, the time you save can be put to greater use by doing activities that will most likely assist you in expanding your online network through other marketing strategies.
Comments
comments