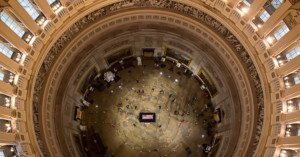 Purchasing a casket or coffin is an essential part of every funeral. The purchase of a casket covers almost 60-70% of the funeral expenses.
And when the time comes to purchase the right casket for a friend or loved one, it becomes hectic. There are a lot of things to consider. And since caskets are not something we buy every day, we need to choose carefully.
Besides that, it becomes difficult to choose the best places to buy a decent casket at an affordable price. But we also need to understand that caskets are not cheap, and even at a reasonable range, they can cost up to $2500.
Funeral homes are typically the places where most people buy their caskets. However, there are several options other than funeral homes. So, let us look at 7 places to purchase a casket.
Buying a casket: 7 options to choose from:
Here are seven options you can choose from while buying a casket.
1) Funeral home
The first option is, of course, a funeral home. This is the traditional way of purchasing a casket and where most people go. You can get caskets of several price ranges at funeral homes. Most funeral homes will allow you to choose between the cheapest, mid-range, and the expensive ones.
Many people at funeral homes will trick you into buying the most expensive casket. Thus, you need to stay aware and shop on your budget instead of spending an unnecessary amount of money.
2) Third-party casket retailer
A third-party seller is the second option you can choose while buying your next casket. These independent sellers will sell you caskets at a more affordable price range than funeral homes. Thus, you can make significant savings if high street sellers are around your area.
Third-party retailers sometimes have showrooms like funeral homes. But most of these casket companies sell only caskets and do not provide other services.
3) Online
Nowadays you can get everything online. So it shouldn't be a surprise if you can order a casket online. And most online sellers across the United States offer a one-day delivery service.
More and more people are shifting to online orders because they can save a lot of money buying online. But since you're purchasing online, you need to make sure that you're dealing with a reputable casket seller like for example Trusted Caskets, who is the one of well-known casket supliers. You wouldn't want to delay a funeral because your casket is stuck or delayed. So probably buying a casket online is the cheapest option you can find, but make sure you choose a well-known and reputable casket company, check the reviews, and call them to check availability.
4) Import market
The import market is another good place to look if you're searching for a casket. Most of these products are shipped from China, where the goods are mass-manufactured.
But the good thing is that the caskets retail for low prices on the import market. Most of these caskets go for half the price you would pay for a similar one in the US, and they are of the same quality. And we all know most people will choose the much cheaper deal.
Now you can even find the exact copy of a reputable American or European casket brand at half the price, the quality of the casket can be the same if not better, at a much lower price, just because the production costs in the US are much higher. Many funeral homes in the US also use Chinese-made caskets, because they are of the same quality, and the funeral home can make more profits out of them.
5) Costco
Costco is one of the biggest wholesalers in the US. Some of their caskets have a starting price of about $1100 and up. But most people do not understand the fact that Costco does not sell the caskets itself- basically, it is a marketplace for small casket companies who sell their products there.
According to Costco' site, shipping and handling charges are included in the total price. Costco states what it can take about three business days to deliver in some areas. But since this is a "middle man" between the customer and casket provider, some people said there are many delays and no way to see the casket availability online. So there is the possibility to buy the casket that wasn't in stock, and eventually, the customer can end up with no casket at the funeral, so make sure you call the casket provider first to check the casket availability. Costco does not take any responsibility for the delays in the shipping. Price-wise, some online casket companies offer lower prices for the same funeral products.
6) Walmart
Walmart is another third-party wholesale retailer of caskets. You can get just about anything at Walmart. And this includes funeral caskets from different providers. At Walmart, you have a wide variety of caskets at your disposal. According to the site, the cost of most caskets starts from about $1200 and above. Walmart can be a good option if you are not in rush and have additional time for a casket delivery. Unfortunately, here is the same issue, the customers have no way to see if the casket is in stock and some listings are looking out of date.
Walmart will charge you an extra $50 for shipping and delivery if you're buying online. Plus, you also have to wait for a long time, to have your casket delivered, and Walmart does not take any responsibility for the delays in the shipping… The downside is about the same as Costco, and you never know if the coffin is in stock or not, so be attentive.
7) Boutique manufacturers
These are manufacturers who can prepare carefully crafted and personalized caskets for you. Like many boutique companies, boutique casket makers will charge you a high price. But they will add every minute details you ask for, from the carving to the hardware.
Boutique-crafted caskets are not for everyone since they are costlier than normal caskets.
Closing Thoughts
Like we previously stated, buying a casket is not like buying groceries. So, it is best to pick the right one in that one-time purchase. Of course, it will cost up to $2500, even at an affordable range. But you can't compromise on quality when it comes to your loved ones. Our days everything can be bought online, and for the caskets, it seems the best option. The only thing you need is to find a trusted casket provider.
Comments
comments