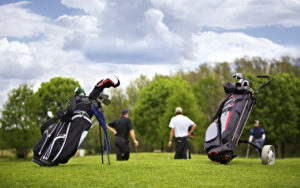 While most golf courses had to close temporarily last year, most have returned stronger than ever thanks to the increased demand for outdoor sporting activities. With some simple changes put in place in order to protect golfers and staff from COVID-19, golf courses in the U.S. are thriving. 
However, despite the increase in popularity, golf course managers still need to work hard to make their business a success. Thankfully, there are lots of simple things you can do to make your golf course run more smoothly and be more successful. Here are some of our top tips to help you: 
1. Provide Good Customer Service
If you want your golf course to be a success, you will need to provide good customer service. While this is pretty obvious to most people, it is surprising how many golf courses fall short of treating their golfers like customers. Make sure you spend time talking to them, answering their questions, and helping them as much as possible. The more you do for your customers, the more likely they will want to play at your course again. 
2. Offer Reasonably Priced Food and Drinks
Although some golf courses already offer a great choice of reasonably priced food and drinks to their customers, not all golf courses do. If your golf course does not offer good quality food at a reasonable price, you are missing a trick. Food and drink can bring in extra revenue for your business, and it can also increase the chances of golfers visiting your course again. 
3. Equipment Hire
Another thing you need to consider when managing a golf course is the quality of the equipment you hire out to your golfers. If the equipment you loan out is of poor quality, you may find that golfers do not want to use it. For example, if you hire out golf buggies, but the seats of your buggies have holes in them, there is a good chance that golfers will not want to use them. Thankfully, there is a simple way to make the seats of your golf buggies look brand new again – simply buy replacement covers for them. 
4. Be Aware of Course Conditions
When managing a golf course, it is important that you are aware of the course conditions. Of course, we all want our golf courses to be in the best condition. However, this is not always possible to achieve. If the fairways or greens are below their normal standard, you should consider offering discounts to golfers. This will prevent them from complaining about the course when they leave.
5. Make Sure There's Enough Signage Around the Course
Although many of the golfers that play at your course will have played there in the past, it is important to remember that there is a high possibility that some of them will have never played your course before. These golfers will expect there to be signs around the course that direct them to the next fairway or green.
6. Consider Implementing a Loyalty Points Program
If you want to be successful in today's competitive market, you will need to capture the value of your loyal customers. This is why golf course managers should consider implementing a loyalty points program. Thankfully, with modern technology, implementing and managing a loyalty points program is not hard. Customers can collect, redeem, and track points through transactions at the POS and you can track data to see who the top spenders are. 
Managing a golf course is a huge task. Event management, online booking, retail inventory, course maintenance, staff management and dining make it a major undertaking. However, thankfully there are lots of things you can do to make the golf course run more smoothly, be more productive and make a greater profit. If you want to make your golf course more successful, make sure you follow some of the tips we have listed above.
Comments
comments